Hire Our Graphic Designers To Create Engaging Designs
Getting the right look and feel for your brand is what our expert graphic designers do best. Whether you want to hire one graphic designer or an entire team, we have a large pool of creative minds who think out of the box. No matter your requirement, our graphic designers will give you amazing solutions to help get the maximum ROI
Our designer's main goal is to create stunning visuals to communicate your message and reveal your brand's unique identity. Whether you need a logo, brochure, or business card, our designers can deliver attention-grabbing creative designs.
Our Graphic Designer's Expertise
We understand that logos are an important part of creating brand identity. Our designers can help you stand out by creating a simple yet appealing logo. We give you final deliverable in the following formats – high-resolution JPG, transparent PNG, vector formats including .ai and PDF.
Hire a graphic designer from us to create hand-coded mailchimp friendly design templates that will help you engage with customers and generate leads.
When you hire a graphic designer from us, we will create the best newsletter designs that will have consistency and responsiveness for a pleasant user experience. We design newsletters in magazine style, email design, hybrid style, single topic style, and brand focused designing.
We can help you with your brochure marketing by designing brochures or flyers with unique cuts and folds.
To make your advertising more effective, our designers can create stunning creatives, GIF, and static banner design for web, social media and mobile apps to reflect your brand value in a positive way.
The first thing that attracts users to your business is your website. When you hire our graphic designers, we can design you the best possible responsive layout for multiple interactions. We use Sketch and top pro designers tools to create stunning designs. If required we can give an output that is compatible with multiple devices for Sketch and developer friendly layered outputs.
Featured Work of Our Graphic Designers
How to Hire Our Graphic Designers?
Send us a request explaining the type of graphic design work you require
We will put you in touch with one of our best graphic designers to work on your project.
You can contact our graphic designer any time to manage the progress and graphic works that you have shared with us.
Once the work is done you can pay us.
Our Graphic Designer's Expertise
Our brand design experts have a vast amount of knowledge in the field of graphic design and can proudly show off our graphic design expertise in the following areas.
Healthcare
Tour and travel
Hospitality
Online shopping
Media & entertainment
Logistic and transportation
Banking and finance
Education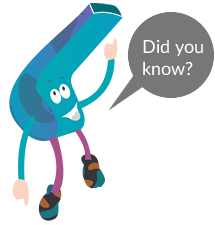 It takes just 10 seconds to form a first impression of a brand logo and 18% of small businesses will pay up to $1,000 for it since it is their identity.
Why Should You Hire A Graphic Designer From ColorWhistle?
Clean and unique graphic designs
Our designers will design you an impressive, clean, and unique designs that help to put across your business message.
Our designers follow all the UI/UX principles to create a fresh experience and to make your application or website stand out from the rest.
Our designers will communicate everything with you to make sure everything is going according to the plan and to fulfill your design goals and objectives.
Our designers make sure to uphold the highest level of ethical and professional standards when doing business with you.
For businesses, the whole terminology around the types of designers can get confusing. Plus, finding the right fit can be challenging. With a better understanding
Read More »
"Good Design is good business" is a popular phrase, but what is good design? There are multiple answers to this question. But most of the
Read More »
Hey! And we are back to update you with the Design trends for 2017. The article that we wrote last year about the predictions for
Read More »