Digital Marketing Services Company in India
We, ColorWhistle, a professional digital marketing company, will ensure that new customers and clients are able to find your business in the online space. We are experts in digital marketing and can help you obtain the maximum online visibility and exposure.
Have a Project Idea or Description?
Note: We Respect Your Privacy! Your details will never be shared with anyone for marketing purposes.
Our Full-Service Digital Marketing Company Will Fuel The Growth Of Your Business
Many businesses ask themselves if they really need to seek the assistance of digital marketing experts. It is high time to get help if you are:
If your answer to all or few questions is 'yes', then you have to get help from our digital marketing experts at ColorWhistle. We use a variety of different online marketing strategies to help you achieve your marketing goals. Get in touch with us today!
Our digital marketing team at ColorWhistle are experts in developing innovative solutions for clients in a vast variety of industries and verticals. We are dedicated to helping businesses in the travel, hotel & restaurant, education, healthcare, and real estate industries gain more leads, conversions, and loyal customers.
How Do Our Online Marketing Company Work?
Our professional digital marketers at ColorWhistle know that there is no one-size-fits-all strategy. Every company is unique, so the planning and process have to be altered accordingly.
As a digital marketing agency, generally we will evaluate your website traffic, determine the best online platforms to invest, and regularly maintain the stability between your marketing activities and their results.
Our digital marketing team works together to formulate and implement a multi-faceted plan to bring more leads to your business and convert them to customers. On the whole, our digital marketers will listen, build, launch and grow your online presence.
Digital Marketing Tools We Use
5+ Years of Committed Service
Years of Domain Expertise
We Offer The Following Result Driven
Digital Marketing Services
Samples of our Featured Work
Logo Design for Tots in pots
Tots in pots is a greenery intiative to spread this awareness as much as possible to help you make most of the greenery that you surround yourself at present.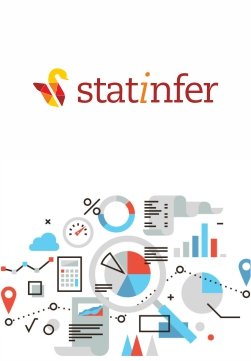 Logo Design for Statinfer
Statinfer aims to offer training on Machine Learning, Deep Learning and Artificial Intelligence using tools like R, Python and TensorFlow
Logo Design for Hungry Bells
Hungry Bells India's first personalized food journal that recommends you tasty meal/dishes in your location. It is mobile first food marketplace for consumers who wants good food supply for daily consumption requirement.
Logo Design for Power BenchMarking
Power benchmarking is a power company that distributes power in specific states of US when there is a demand
Logo Design for AJ Agro Farms
AJ Agro farms is a passionate team of Millenials, who are interested in raising cattle and distribute milk products locally.
Logo Design for JC Barnett
Jcb School Of Jump Shooting is a Basket ball coaching academy whose mission is to equip driven basketball players in North Central Indiana with a quality jump shot that will take them and their basketball game to the next level.
Logo Design for Mediator Academy
Mediator Academy is an online education platform for improving the skills, knowledge and effectiveness of mediators, students and dispute resolution professionals.
Logo Design for Flowerbomb
Flowerbomb is a logo that was created for a standup speaker in Kokomo. The logo was expected to communicate freshness and standup speaking.
Logo Design for On A Healthy Note
On A Healthy Note is an ecommerce brand selling organic beauty and health products. The brand wanted to reflect a strong organic base with earthy  tones.
Logo Design for IamStefani
Iam Stefani is a ministry website for Stefani Butler. She is founder of iamstefani ministries, based in Kokomo, Indiana. She is also founder and creative director of nitara, a digital marketing and design agency based in historic downtown Kokomo.
End State Business Solution
Endstate Business Solutions in a company that specializes in planning, strategizing and helping out in project management for its end clients.
Logo design for CodingTown
Coding town is a software company that has its roots in india. The company specializes in mobile application and web application projects.
White Label Digital Marketing Agency-
An Extension Of Your Team
White label digital marketing services are suitable foragencies that are looking for extra marketing resources to share their workload.
ColorWhistle will work behind the scenes and make you look great in front of your clients. You take all the credits. Our professional digital marketers will make sure all the pieces of digital marketing are successfully implemented.
As a general rule, we will never contact your customers directly. But in the event of such a situation, we are on your team. All of our B2B services are designed to off-load the digital marketing needs of any agency. We are happy to work under your branding to take care of your customers.
Our Experts' Digital Marketing Certifications
Monthly Digital Marketing Cost For Startups, Small Business and Online Businesses
Organic Born
For Beginners
$
247
* Starts from / Monthly
Optimal Boost
For Startups and Maintenance
$
447
* Starts from / Monthly
Turbo Start
For long term benefits
$
687
*Starts from / Monthly + 10% Ad Fee
Ad Campaigns & Monitoring

Blogging + Paid Directories
Frequently Asked Questions About
Our Digital Marketing Services