Logo Design for Tots in pots
Tots in pots is a greenery intiative to spread this awareness as much as possible to help you make most of the greenery that you surround yourself at present.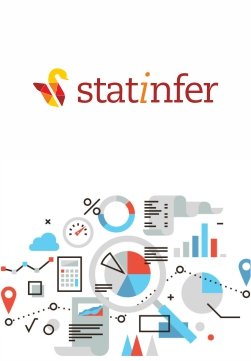 Logo Design for Statinfer
Statinfer aims to offer training on Machine Learning, Deep Learning and Artificial Intelligence using tools like R, Python and TensorFlow
Logo Design for Hungry Bells
Hungry Bells India's first personalized food journal that recommends you tasty meal/dishes in your location. It is mobile first food marketplace for consumers who wants good food supply for daily consumption requirement.
Logo Design for Power BenchMarking
Power benchmarking is a power company that distributes power in specific states of US when there is a demand
Logo Design for AJ Agro Farms
AJ Agro farms is a passionate team of Millenials, who are interested in raising cattle and distribute milk products locally.
Logo Design for JC Barnett
Jcb School Of Jump Shooting is a Basket ball coaching academy whose mission is to equip driven basketball players in North Central Indiana with a quality jump shot that will take them and their basketball game to the next level.
Logo Design for Mediator Academy
Mediator Academy is an online education platform for improving the skills, knowledge and effectiveness of mediators, students and dispute resolution professionals.
Logo Design for Flowerbomb
Flowerbomb is a logo that was created for a standup speaker in Kokomo. The logo was expected to communicate freshness and standup speaking.
Logo Design for On A Healthy Note
On A Healthy Note is an ecommerce brand selling organic beauty and health products. The brand wanted to reflect a strong organic base with earthy  tones.
Logo Design for IamStefani
Iam Stefani is a ministry website for Stefani Butler. She is founder of iamstefani ministries, based in Kokomo, Indiana. She is also founder and creative director of nitara, a digital marketing and design agency based in historic downtown Kokomo.
End State Business Solution
Endstate Business Solutions in a company that specializes in planning, strategizing and helping out in project management for its end clients.
Logo design for CodingTown
Coding town is a software company that has its roots in india. The company specializes in mobile application and web application projects.
Web Development Services for JC Barnett
Hotel Website Development for Zack Location
Web Development for Jahyz Marketch
Website Development for Farm Land Market
Real Estate Web Development for Environ
Travel Website Development for Elephanta
Web Development for Dadds University
Website Development for Crane R&D