CW WordPress Website Design Company Help Clients To Achieve Their Goals
Being a leading WordPress development company, ColorWhistle has been successfully providing WordPress website solutions and continuously upgrading its skills to better serve client needs. With over 10 years of experience in custom WordPress development, our expert WordPress developers have successfully executed and delivered more than 600+ projects.
Our talented WordPress developers are well-versed with the latest WordPress version releases and follow the community updates regularly. They always take an agile approach in every project they work in order to deliver responsive and fully functional WordPress websites. Our designers and developers follow a creative workflow with all our custom WordPress theme development projects to ensure successful completion of the work on the stipulated time frame.
Browse our portfolio to get inspired and see what our creative WordPress website development company can deliver.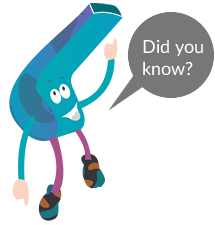 Compared to any CMS in the world, WordPress is the fastest growing CMS with roughly 500+ new websites being built daily.
Get Fully Functional WordPress Websites for Your Business
WordPress Web Development
Secure and high-quality code is just the start. Our custom WordPress web development services company take an innovative approach to deliver fast, reliable and responsive websites in-par with your business needs.
Migration no longer needs to be a daunting task. Through our professional WordPress migration services, you can convert your website to WordPress from Squarespace, Wix, Joomla, Drupal or any other system.
Custom Plugin Development
Do you want to add indispensable features and functionalities to your WordPress website? Our WordPress plugin development services company can help to add a variety of features to your website apart from standard functions.
WordPress Theme Development
Our team can create a website that is unique and eye-catchy through our WordPress theme development services. The aim of our skilled WordPress designers is to design a professional website with a theme of your choice.
WordPress Website Maintenance
Once your WordPress website is up and live, never worry about it again! Our WordPress website maintenance services company will take care of everything from development, security, and updates.
WordPress Conversion Services
With the support of our expert WordPress designers, you can now convert PSD, Sketch, InVision, and HTML to WordPress easily. Of course, they will be fully compatible and respsonsive with major browsers and devices.
It is no surprise that everyone wants to get a good search engine ranking. Our team of experienced WordPress SEO experts can help your website rank high on search engines like Google, Bing, Facebook, Yahoo, Baidu and others.
Third-Party API Integration
We have long-term experience in integrating most-used and widely-accepted APIs to the WordPress CMS. Our expert WordPress REST API developers can make the APIs work perfectly as per your needs.
Some of CW Featured Work in WordPress Development
Logo Design
Website UI Design
WordPress Website Development
Site Maintenance
Logo Design
Website UI Design
WordPress Website Development
Site Maintenance
Logo Design
Website UI Design
WordPress Website Development
Site Maintenance
Professional WordPress Developers in our Company are Gutenberg Ready
Perhaps you have heard! Gutenberg is the new visual block editor that was launched on December 6th, 2018 along with WordPress 5.0. This editor adds new abilities, libraries, toolsets within the WordPress CMS core. Since this is a core update, skills in JavaScript, React, PHP, and HTML/CSS are necessary to make use of the full potential of WordPress 5.0.
If you have no idea where to begin or face any unresolvable complications which you are too busy to fix it yourself, ColorWhistle team is here to help. Our dedicated team of WordPress developers is always ready to support and bring you out of any complex situations.
White Label WordPress Website Development Services for Outsourcing Agencies
White label WordPress outsourcing is suitable for agencies that are looking for extra development resources to share their workload.
ColorWhistle will work behind the scenes and make you look great in front of your clients. You take all the credits. Our expert WordPress developers will make sure all the pieces of WordPress website design, development and maintenance are successfully implemented.
As a general rule, we will never contact your customers directly. But in the event of such a situation, we are on your team.
All of our B2B services are designed to off-load the WordPress development needs of any agency. We are happy to work under your branding to take care of your customers.
FAQ About CW WordPress Website Development​
Which WordPress frameworks are you experienced in?
"We excel at Elementor, Avada, Divi WP theme, StudioPress Genesis, Pro WP theme, and ACF WordPress development."
How long will it take to complete my WordPress development project?
WordPress websites can be developed within 3 business days too. But it depends on the details we have beforehand, the complexity and size of the WordPress website development project. So we cannot give an exact time limit.
How do I monitor the WordPress project development?
Your dedicated project manager will communicate to you via Skype, email or call with the progress. We are comfortable using project management tools like Basecamp, Asana, Trello for long-term project communication.
What is the payment process?
Payments are taken in two phases, 50% when the work starts and 50% after completion. We accept payments through Paypal, wire transfer, or direct bank account.