Importance Of Social Media Marketing
Social media marketing strengthens the relationship between your existing customers and paves the way to attract new customers. Social media marketing also provides open communication and build trust among the audience.
It is a far more cost-effective method to reach your customer base than traditional marketing channels. The ROI is definitely much better. Here are some tangible benefits of social media marketing:
Increased brand recognition
Improved brand loyalty
Increased opportunities to convert leads
Increased opportunities to generate leads
Higher conversion rates
Our Social Media Marketing Services Includes
Facebook Marketing Services
At ColorWhistle, our experts will help any type of business to increase awareness, get more customers, and build a brand that people will love. Through our unique and tailored approach, we will help you achieve business success.
Instagram Marketing Services
Instagram is one of the high-engagement social media platforms. We offer Instagram marketing services to attract more followers, increase engagement among people, and make your Instagram account more visible.
Twitter Marketing Services
As a renowned social media marketing company, we help you to build a relationship with your target audience and convert them into sales. Also, we boost your business by including unique Twitter marketing strategies.
Pinterest Marketing Services
Your business can greatly benefit by utilizing this social media. Our Pinterest marketing services will drive massive traffic to your website and boost your sales by attracting people with diverse interests.
LinkedIn Marketing Services
LinkedIn is a platform to get connected with potential people based on industry and interest. Our team will help you to integrate the LinkedIn marketing strategies with your advertising efforts to produce a large number of leads and sales.
Youtube Marketing services
Nowadays, rather than content and images, YouTube videos attract more audience. Our team provides services in various aspects of YouTube marketing by producing online videos, optimizing videos, analyzing videos, and advertising them.
Some Of Our Featured Work In Social Media Marketing
Logo Design
Website UI Design
WordPress Website Development
Site Maintenance
Logo Design
Website UI Design
WordPress Website Development
Site Maintenance
Logo Design
Website UI Design
WordPress Website Development
Site Maintenance
Our Social Media Marketing Services Help Your Business Grow
With the rise in internet penetration and availability of near continuous connectivity through hand-held devices, social media engagement has become the norm among people.
It gives businesses an opportunity to find out what customers really want, what they think about your product/service, and examine the best way of engaging with the different media.
ColorWhistle, a premier social media marketing services company based in India, provides expert outsourced services in social media marketing for businesses across various sectors and industries. As a leading provider of social media marketing and management services, we have experience in this field on par with the market leaders.
B2B Social Media Marketing Services
White label social media marketing outsourcing is suitable for agencies that are looking for extra marketing resources to share their workload.
ColorWhistle will work behind the scenes and make you look great in front of your clients. You take all the credits. Our expert social media marketers will make sure all the pieces of social media marketing are successfully implemented.
As a general rule, we will never contact your customers directly. But in the event of such a situation, we are on your team.
All of our B2B services are designed to off-load the social media marketing needs of any agency. We are happy to work under your branding to take care of your customers.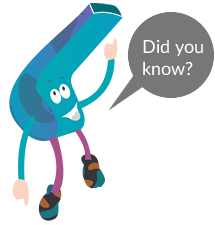 71% of consumers who had a good social media service experience with a brand, recommend it to others.
Frequently Asked Question About Our Social Media Marketing Services
How much does social media management cost?
Social media management cost is calculated based on your goals, and the results you expect out of it. For an accurate estimation, please contact us.
How much does social media marketing / management cost?
Social media management can cost from $1000 per month and may vary according to your business.
How does social media marketing agency work?
A social media marketing agency promotes the products and services of your business on various social media platforms. ColorWhistle follows several effective strategies to manage your brand's presence on all social networking websites and work to get the attention of your target audience.
Do you provide social media design services?
Yes! We provide social media design services. To get a brief idea about our social media design, take a look at our service page.
Cities We Serve Across US, Canada & UK
United States (USA)
New York, NY
San Francisco, CA
Los Angeles, CA
Washington, DC
Miami, FL
Las Vegas, NV
Chicago, IL
New Orleans, LA
Boston, MA
Philadelphia, PA
Canada
Toronto, ON
Vancouver, BC
Montreal, QC
Niagara Falls, ON
Victoria, BC
Halifax, NS
Quebec City, QC
Calgary, AB
Ottawa, ON
Edmonton, AB
United Kingdom (UK)
London
Edinburgh
Manchester
Birmingham
Glasgow
Liverpool
Bristol
Leicester
Leeds
Oxford
When you read up on social media strategies, you're quite likely to find that a large proportion of available information is geared very much towards
Read More »
Mention social media to someone – even some of the savvier marketing types – and they will often assume that what you're talking about is
Read More »
Sometimes it can feel a little like guesswork when you're trying to build a following on social media – especially when you start out. At
Read More »