SEO Content Writing Service Providers
Our content writers at ColorWhistle write search engine-friendly content in order to cope up with algorithms that are getting stricter nowadays. As one of the experienced SEO agency, our talented writers utilize modern SEO tools that will help to increase search engine ranking. Along with ranking, they also research industry-specific information and come up with content that matches the needs of our client's requirement.
We produce reliable content that focuses on your niche or industry. This will help to increase the online visibility, trust, and accessibility of your website among your target online market.
Our Business Content Writing Services Include
Article/Blog Post Writing Services
Encourage the interest of your website visitors and bring back them to your website again with our article/blog post writing services.
Product Descriptions Writing Services
Convert your website audience with unique content that efficiently describes your products. We have fully skilled writers who can describe products in an attention-grabbing manner.
White Paper/ Ebook Writing Services
Create a longlasting impression among users with effective white papers/ eBooks. Our whitepapers/eBooks can establish your brand as an industrial one and generate quality leads.
Social Media Content Writing Services
Our highly skilled writers produce content that will bring maximum impact on your social profiles, tweets, posts, via constant updates of quality content.
Website Content Writing Services
Increase the credibility and exposure of your business with killer website content. Our writers bring out proficiency, accuracy, creativity, and professional quality in content.
Press Release / Newsletters Writing Services
Keep your current and prospective customers up-to-date by sending fresh and relevant newsletter/press release content daily, weekly, or monthly.
We Build a Successful Content Marketing Strategy
At ColorWhistle, we set clear-end goals, to take your business to the next level. The content strategy we follow help us to analyze the competitors' strength and create content that will work. With analyzed information, we create relevant content starting from blogs, news, press release, whitepapers, case studies, email pieces, e-newsletters, catalogs, brochures, billboards, postcards, sales letters, to online ads.
We use several tools to analyze user engagement, social sharing, reliability, content performance, etc. Also, we have a team of expert web developers who create custom CMS that allows you to manage content updating activities efficiently.
Our WordPress CMS development process includes
White-label content marketing services are suitable for agencies that are looking for extra marketing resources to share their workload.
ColorWhistle will work behind the scenes and make you look great in front of your clients. You take all the credits. Our highly skilled content writers will make sure all the pieces of content marketing are successfully implemented.
As a general rule, we will never contact your customers directly. But in the event of such a situation, we are on your team.
All of our B2B services are designed to off-load the content marketing needs of any agency. We are happy to work under your branding to take care of your customers.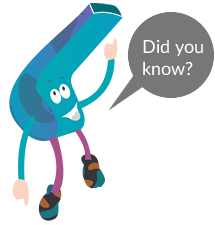 The ease with which you can manage your website is critical to the overall success of your website.
Discuss with us on how we can help you build an awesome website
Our Professional Copywriting Agency Benefits
At ColorWhistle, our digital marketing team work together and gather ideas before writing content. Our experienced professional content writers try to bring out these ideas in content to increase quality.
Copywriters at ColorWhistle identifies the key aspects of your business and creates phenomenal content. This will help your business to step forward in this competitive environment.
Whether it's a big order or a small assignment, ColorWhistle takes all sort of projects seriously and focus on deadlines. We deliver projects on time and also double-check if the project's output meets your expectations.
Content for Every Business Need
Our content writers in ColorWhistle clearly understand customer's needs and create/share valuable content across the website to grab the attention of people. Our writers will create content according to your requirement.
Our motive at ColorWhistle is to make clients feel happy with our satisfying work. Therefore, we closely work with clients to produce content that fulfills their business needs. We will be ready to modify content until it comes out in a way that meets your expectations.
ColorWhistle has a qualified professional digital marketing team. Once the content is created, it will be double-checked by our marketers before delivery in order to make sure that the content is publish-ready.
FAQ About CW Content Writing Services
1. Do you offer free revisions?
We do not offer free revisions after the content is made live.
3. What inputs do you expect from clients before you start writing?
To write a perfect content you have to answer questions like 'who is your target audience?' and 'what are the goals of the project?'. These answers along with deep research can help us to deliver perfect content.
2. Do you write unique and original content?
Yes, we write content that delivers a clear message and totally unique.
4. How much do you charge for the content writing services?
We bill $1 per word for website pages and for blog/ article the cost differs from $80 to $950 based on the complexity of the topic.
Cities We Serve Across US, Canada & UK
United States (USA)
New York, NY
San Francisco, CA
Los Angeles, CA
Washington, DC
Miami, FL
Las Vegas, NV
Chicago, IL
New Orleans, LA
Boston, MA
Philadelphia, PA
Canada
Toronto, ON
Vancouver, BC
Montreal, QC
Niagara Falls, ON
Victoria, BC
Halifax, NS
Quebec City, QC
Calgary, AB
Ottawa, ON
Edmonton, AB
United Kingdom (UK)
London
Edinburgh
Manchester
Birmingham
Glasgow
Liverpool
Bristol
Leicester
Leeds
Oxford