100 Best Travel Websites Inspiration For 2018
Sankar December 18, 2017 Updated : May 2, 2018 Design, Development, Recent Blog Posts
Everyone gathers inspirations from different mediums and in different ways. But knowing how to activate those creative juices is an important part of being a creative web designer.
A well-designed travel website with vivid images, offers, and exiting images will activate the travel mode for users who view the website. It will give would-be travelers all the information they need to arrange their travel.
When it comes to travel web design projects, scope can quickly narrow down the resources available. So it becomes difficult to find the right inspiration for travel projects.
Having a few reliable places where you can get travel design inspirations will not only push your creativity but will also be a huge asset to your workflow.
With that in mind, our go-to list of best travel websites will help you jump into projects confidently and meet the demands of any client. You can also check out our blog on essential features required for travel & tourism websites for additional guidance.
Below you can see some of the best travel  websites for your ideas and inspirations.
Best travel Websites
1. Airbnb
2. Lonely Planet
3. Pricline
4. Lets Travel Somewhere
5. Couch Surfing
6. Belize
7. Kayak
8. Pure Adventures
9. Tour Dust
10. Momondo
11. Authentic Asia
12. Skiplagged
13. Jetsetter
14. Luxury Retreats
15. Sky Scanner
16. Viator
17. Arctic Wild
18. Wild Renfrew
19. Castelfalfi
20. World Expeditions
21. Air Fare Watch Dog
22. Mr & Mrs. Smith
23. Tennessee Vacation
24. Be Okinawa
25. Amaze Travel
26. Luftner Cruises
27. Travel Away
28. Sailing Collective
29. Outlines
30. The Estate Trentham
Is your travel website highly-regarded and still not turning up in searches? We can help.Contact our SEO experts today for a free consult.
Contact us!
31. Cookie Sound
32. Travelog
33. Air Newzealand
34. Reis Voyage
35. Trivago
36. AJ Travel
37. Luxury Gold
38. Sta Travel
39. Tablet Hotels
40. Sawdays
41. Go Glamping
42. Budget Places
43. Luxury Link
44. Last Minute Travel
45. Hotwire
46. Busabout
47. Much Better Adventures
48. Butter Field & Robinson
49. Travel Republic
50. AITO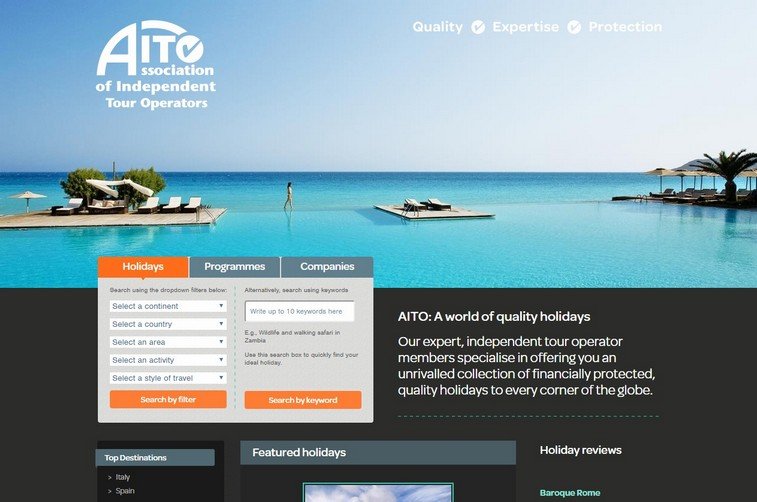 51. ITravel 2000
52. Red Tag
53. Avalon Waterways
54. Canada Travels
55. Air Canada
56. West Jet
57. Marlin Travel
58. Contiki
59. Eco Travels
60. Adventure Travel
Are you looking for a way to perfectly tell the story of your travel business? Our branding experts can help you.
Contact us today!
61. Audley Travel
62. World Travellers
63. Thirsty Swagman
64. World Nomads
65. Wotif
66. Hamilton Island
67. Experience OZ
68. Travel Talk
69. Trafalgar
70. Hotels.com
71. Travel Zoo
72. Upside
73. Sygic
74. Rome 2 Rio
75. Insight Vacations
76. Road Trippers
77. Thomas Cook
78. Fight Aware
79. Homestay
80. Club Mahindra
81. Black Tomato
82. Responsible Vacation
83. Context Travel
84. yatra
85. Voyageurs Du Monde
86. Trover
87. Peek
88. Globus Journeys
89. Intrepid Travel
90. Exodus Travels
91. Sight Seekers Delight
92. Cire Travel
93. Italy Travel Company
94. Croisi Europe Cruises
95. Low End Ticket
96. Merit Travel
97. Regal Travel
98. Getaway
99. Trippeo
100. Pennicott Journeys
Do you need a perfect travel website to boost your business? Our creative team at ColorWhistle can help.
Contact us today!
close
Let's Talk
Looking for building a website? Have questions about web design partnership? Let us know how we can help you.