The above video thumbnails probably hold true to their claims.
Artificial Intelligence (AI) & Machine Learning (ML) are at the core scheme of things of how brands and individual creators are deploying AI in social media. Until recently, AI tools were helping them to automate scheduling, social media ad management, influencer research, and content moderation.
Did you know?
$12 Billion – AI in Social Media Market Size By 2031
According to Allied Market Research, the major drivers of the burgeoning social media market size in this decade will be because
A surge in data generated through social media platforms
The rise in the integration of AI in social media applications for effective advertising
The growing popularity of AI in social media to provide real-time information on target audiences
And especially with the launch of new language learning models (LLM) like chatGPT, AI in social media is signaling a tectonic shift today.
Hubspot's recent survey on The State of AI in Marketing in 2023 shows marketers using artificial intelligence most often use it to:
33% to generate ideas/inspiration
28% to write copy
26% to create marketing images
25% to summarize texts into key points
23% to translate texts of marketing content into different languages
But it is clear that AI applications for social media have grown beyond just marketing automation to now accommodate content ideation, and content creation at scale using AI and still evolving.
Let's dive deeper to learn more.
Top 8 Trends In Content Creation Using AI For Social Media Posts
FUN FACT: We asked chatGPT to "tell us about the latest content creation trends on social media" and the results it returned were quite accurate.
We have used most of it to complement our insights on AI-generated social media posts.
Virtual Influencers
Chatbot Content Creation
Automated Video Editing for Shorts/Reels/TikTok
Voice and Speech Generation
Text And Visual Content Generation
Augmented Reality (AR) Filters
Deepfake Videos
Confidence-as-a-Service (CaaS)
Virtual Influencers
Brands are Turning to AI-generated Influencers
Instagram influencer rozy.gram with 154k followers is mostly pictured at exotic locations or having a chill time with friends. Fashion model mayaaa.gram poses exclusively for brand endorsements from PUMA in her Instagram posts.
Digital creators like ria_ria_tokyo and here.is.rae enjoys a huge fan following on Instagram for their regular fashion updates, while influencer itskamisworld works tirelessly to spread awareness for Downs syndrome.
And mind you, they are virtual influencers!
Meet India Today Group's virtual news anchor, Sana.
She presents afternoon news headlines daily on digital media.
Virtual influencers are computer-generated characters or avatars that engage with social media audiences. These AI-generated personas have gained significant popularity and endorsements from brands. They provide an opportunity for marketers to create unique and consistent brand ambassadors without the limitations of human influencers.
Real-Life Host Creating Her AI Twin
In another attempt at disruptive content generation using AI on social media, Wall Street Journal's Joanna Stern replaced herself with her AI twin for the day and put "her" through a series of challenges, including creating a TikTok.
Fun stuff, right?
Chatbot Content Creation
Social media chatbots are AI-powered solutions to generate personalized content on demand. These chatbots can respond to messages, answer frequently asked questions, and provide suggestions based on user preferences.
Chatbots have been around for quite some time since Telegram was integrated first in 2015. Businesses of all sizes have automated their customer service support using chatbots for repeated queries and reserved human agents for only complex & intuitive responses.
However, the dawn of Generative Pre-Trained Transformer (GPT) models and the subsequent launch of LLMs like chatGPT, as recent as 2022, is forging a new trend for content creation.
The inclusion of Natural Language Processing (NLP) and Machine Learning (ML) techniques into chatbots has not only automated customer service support but at the same time made it intuitive.
Today, top brands rely on AI-powered content creation for social media. For example,
Nike uses AI tools to create social media posts about product recommendations and also to empower their customer service support.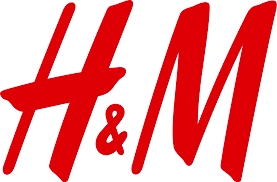 H&M Group uses AI tools to analyze upcoming fashion & clothing trends, based on which it generates content on social media that is both engaging and informative.
Spotify deploys predictive AI to generate content that is relevant to its user's listening habits. They recommend new music to users, as well as share fun facts about music through it.
Automated Video Editing For Shorts/Reels/TikTok
YouTube Shorts, Instagram Reels, and TikTok, all receive high levels of engagement. According to this study posted on Social Insider,
Average engagement on Shorts: 3.80%
Average engagement on Reels: 4.36%
Average engagement on TikTok: 8.89%
This means that these platforms are a great way for creators and brands to reach a large audience and generate engagement with their content. And the advent of paid and free AI tools for social media is adding a new dimension to it.
AI-powered tools can now analyze video footage and automatically generate professionally edited videos. These tools can identify highlights, remove unnecessary content, add music and effects, and even synchronize visuals with the beat of the music, making it easier for content creators to produce high-quality videos quickly.
Krishna from Magnifi in an article that featured in IBC365 says her company's AI video editor "is trained on extensive data and possesses the ability to identify crucial moments and footage in a sports match using meta-tags. By specifying tags like 'goal', 'yellow card' and 'Cristiano Ronaldo', the editor can automatically generate clips of all his goals and plays from a specific game in under 45 seconds."
Krishna added that the auto-flipping feature in Magnifi will allow brands to customize videos according to the dimensions of various social media channels.
AI-Generated Social Media Posts on Shorts/Reels/TikTok
A verified YouTuber, Adrian Twarog explores how videos can be fast-tracked and automated using AI services.
It is certainly a proven way to generate quick content for social media and increase user engagement.
Voice And Speech Generation
​​This is EPIC stuff! Any Eminem fans out there?
AI voice assistants and text-to-speech technologies are increasingly being used to create audio content for social media platforms.
They can convert text into natural-sounding speech, allowing content creators to reach audiences who prefer audio content or have accessibility needs.
AI voice assistants and text-to-speech technologies are increasingly being used to create audio content for social media platforms. They can convert text into natural-sounding speech, allowing content creators to reach audiences who prefer audio content or have accessibility needs.
Text And Visual Content Generation
Generative AI has been one of the most exciting trends over the past few years that uses text-to-image, image-to-video, image-to-image, and other varieties of algorithms to create unique content like images, video, music, and text.
AI-based tools like language models have made it easier for content creators to generate written content at scale. These tools can assist in generating blog posts, social media captions, product descriptions, and more. They can also help with content curation by identifying relevant articles, videos, or images for sharing.
Further, AI algorithms can enhance images and videos, apply filters, improve lighting, remove noise, or upscale resolution. Such AI-powered editing tools help social media users create visually appealing content without extensive manual editing.
Watch how the famous YouTuber Casey Neistat from the USA uses chatGPT to script his entire vlog for social media.
Here are our top picks of AI content generator tools for social media posts:
Lumen 5 (Use it for text-to-video generator)
Midjourney (Best for experienced illustrators & AI prompter)
Lensa AI (Best for creating stylized avatars)
Augmented Reality (AR) Filters
Content Marketing Done Right with AR Filters
AI-driven AR filters have become popular on social media platforms, allowing users to modify their appearance, add virtual objects, or apply creative effects in real time. These filters enhance user engagement, encourage user-generated content, and provide new avenues for brands to connect with their audience.
Here are some examples of how brands are using AR filters to generate relevant content on social media and driving user engagement:
L'Oréal used a hashtag campaign called #MyL'OréalAR to promote its new True Match foundation. The campaign featured an AR filter that allowed users to try on different shades of the foundation. The hashtag campaign was a success, with over 200,000 posts using the hashtag.
Nestlé used a hashtag campaign called #NestléAR to promote its new range of coffee drinks. The campaign featured an AR filter that allowed users to see how to make different coffee drinks. The hashtag campaign was a success, with over 25,000 posts using the hashtag.
Deepfake Videos
Let's get you some entertainment. Here's a special recommendation from us!
Comedy Sketches of Tom Cruise Deepfake
Deepfake technology uses AI algorithms to manipulate and superimpose someone's face onto another person's body in videos. While initially a cause for concern due to its potential misuse, deep fake videos have also found a place in entertainment and creative expression on social media platforms.
Confidence-as-a-Service
Introverts, please assemble!
AI tools are enforcing confidence as a service (CaaS) to individual creators in a number of ways. So that, individuals who rely on specialists can now generate amazing content on their own!
Here are some specific examples of how creators are using AI tools for creating social media posts:
The fashion brand ASOS uses AI to generate content ideas for its social media posts. This helps the brand stay ahead of the latest trends and create content relevant to its audience.
The food blogger Tasty uses AI to write captions for its social media posts. This helps the blogger to save time and to create captions that are more likely to engage its audience.
The travel influencer Gary Vaynerchuk uses AI to optimize his social media posts for search. This helps him to ensure that his posts are seen by more people who are interested in travel.
The artist Beeple uses AI to create visuals for his social media posts. This helps him to create more visually appealing posts that are more likely to be shared.
Creators who are truly, visually imaginative will have an edge using these AI tools but at the same time, these social media AI tools will also save beginners a lot of years of just catching up.

Hence the phrase, confidence as a service.
How Should Growth Marketers Use AI On Social Media?
AI is a powerful tool that can help improve your social media marketing efforts. By automating tasks, generating insights, and targeting audiences more effectively, AI can help marketers to save time, reach a wider audience, and improve their ROI.
Predictive Analysis for Content Performance
Logo Detection for Monitoring Brand Campaigns
Mood Board for Brands
Predictive Analytics for Content Performance
AI in social media can be used for predictive analytics for content performance in a number of ways, including
Identifying trends: AI can be used to identify trends in which types of content are most popular when people are most likely to engage with content, and which channels are most effective for distributing content. Further, this information can be used to create more effective content strategies.
Optimizing engagement: AI can be used to predict how people will engage with content, such as how many people will view a piece of content, how long they will spend viewing it, and how likely they are to share it. Further, this information can be used to optimize content for maximum engagement.
Recommending content: AI can learn from your past social media posts and generate the most effective content to scale your campaigns.
Influencer marketing: AI models can help marketers find the right influencers for a particular campaign, based on their audience and potential such as age, location, and level of engagement on their posts.
Our top picks for social media ad management AI tools:
Logo Detection For Monitoring Brand Campaigns
Plagiarism is common. However, it hurts the most when your content gets lesser engagement than plagiarized content.
Thankfully, AI-powered logo detection systems can analyze images containing a brand's products across social media platforms. This allows you to track how often your brand's logos appear on social networks and gain insights into how their products are being used.
Some popular AI-based logo detection APIs include Google Cloud Vision, api4ai, or hive.ai
Mood Board For Brands
Brands can use AI tools as their mood board. AI tools can be used to generate images, colors, and text that are relevant to a brand's identity and values. This can help brands to create more cohesive and visually appealing mood boards that reflect their unique brand voice.
Do check out this snippet aside of how brands can use generative AI tools as a mood board for inspiration:
Creating Product Shots In Minutes
Looking for AI Consulting Services?
Seize and experience the transformative impact of your business with ColorWhistle's AI Consulting Services.
CAUTION: Social Media AI Tools Comes With A Warning
A lot has been mentioned and discussed with appropriate examples.
AI is a disruptive technology, and true to its nature, the output is proven to be misinformed, and biased sometimes, and begging for legal compliance.
The output from any AI tool for social media is simply a reinforcement of what is being fed into, and the popularity of social media posts and the engagement it generates will ultimately depend on readers' common sense and their beliefs.
Remember, AI is a good intern, eager to help but may never be allowed to be your boss. We are concluding our insights on AI and social media with this powerful summarized talk by Cassie Kozyrkov.
How To Find Good AI Use Cases
If you're someone who wants to grow their social media presence, AI consulting agencies can be a valuable resource. Businesses who want to adopt AI but don't have the in-house expertise to do so can seek help from us.
By working with an AI consulting agency like ColorWhistle, you can develop and implement AI solutions that meet your specific needs.
You can start by requesting a quote or calling us at +1 (210) 787 3600 anytime!
In quest of the Perfect AI Consulting Services Buddy?
Be unrestricted to click the other trendy writes under this title that suits your needs the best!