Building Powerful React JS UI/UX That Enhance User Engagement
React JS is one of the most famous frameworks which can be used to build personalized user interfaces. The libraries of React JS are known for its adjustability, extensibility and convenience. It is also much easier to build applications using libraries and toolkits as it saves time and makes the development time faster. However, all these benefits can be leveraged only with the help of professional React JS UI development service providers who have the right skill and experience.
Front-end designers in our React JS web development company in India can make use of these extraordinary features to build robust design. The professional front-end designers at our React JS web development agency can create intuitive designs that will have an exceptionally high aesthetic value. We can create a compelling user interface with the right mixture of creativity and high-end features and drive success.
Get Fully Functional React JS Development Services
Custom React JS Development
Our React JS development agency in India can build complex enterprise applications using Elegant programming style & patterns,rich packages,Routing & state management for organizations who have unique business requirements.
React JS Virtual DOM /Component Based Development
Hire a React JS developer from ColorWhistle who can build a world-class solution with DOM /component based development that will enhance the features of your application and take care of your web and mobile applications in a quick turn around time
Interactive React Material UI with UX
Front end designers at our React JS web development agency in India can customize advanced mobile apps and websites/enterprise applications in order to create exceptional UI along with UX.
React JS Conversion/Upgrade/Add-on/Plug & Play Services
Our expert React JS developers at ColorWhistle can help to seamlessly covert your existing website or application to this futuristic framework to multiply the benefits for your business.
Our team will assist to test the design idea in order to figure out if the concept can be achieved in development. This will verify the potential for real-world application.
We can give you extensive help for bug resolutions, enhancements, upgrades and technical improvements in the current website/application. Extra charges may apply.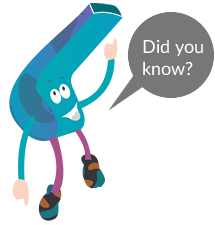 React JS framework boasts a proud association with brands including Yahoo, BBC, Facebook, WhatsApp, Instagram, Netflix, Adobe, Khan Academy, Imgur, Pinterest, Shopify, Tesla, Stripe, PayPal and others.
Discuss with us on how we can help you build an awesome website
Why Hire Our React JS Developer?
Hire a dedicated React JS developer from ColorWhistle to develop amazing React JS solutions for your business. The proficient developers at our agency have extensive experience in delivering truly progressive web and mobile application. ColorWhistle's team of React JS developers are well-equipped with all the skills and resources to bring the best out of the React technology.
Our leading React JS developers can build client-centric experiences that drive business growth. With the help of our expert developers, our React JS web development company in India has delivered many complex solutions with the desired performance. Our flexible hiring model will offer you the most purpose-focused development options. All our professional React JS developers follow standardized methods, streamlined processes, and agile practices in order to offer you the best possible results in a highly cost-effective manner.
Professional React.js development for B2B Outsourcing & Whitelabel Company Services
React JS web development outsourcing is suitable for agencies that are looking for extra development resources to share their workload.
ColorWhistle will work behind the scenes and make you look great in front of your clients. You take all the credits. Our expert React JS developers will make sure all the pieces of React JS website design, development and maintenance are successfully implemented.
As a general rule, we will never contact your customers directly. But in the event of such a situation, we are on your team.
All of our B2B services are designed to off-load the React JS development needs of any agency. We are happy to work under your branding to take care of your customers.
Verticals of React.js Web Development
Our Android development services company in India can develop Wi-Fi and GPS enabled web apps that will help to offer amazing services to your end-users
ONLINE BOOKING & E-COMMERCE APPLICATION
To improve your business growth, our Android application development company in India can automate booking system and integrate e-commerce models in Android apps.
Travel & Tourism Solutions
To improve the profitability, business outreach, and customer retention of your travel company, we offer superior travel & tourism app development solutions.
Our Android App development services in India develop revolutionary healthcare Android apps which will help you to upsurge patient experience and better manage health data records.
Our Android development agency develops tailor-made, standard and user-friendly e-learning apps for institutes, universities, startups, schools, colleges, entrepreneur, and more.
Banking & Finance Solutions
Our custom Android application development company in India develops scalable Android mobile apps to help financial organizations improve their efficiency.
Frequently Asked Questions About Our React js Development Services
1. How Long Does It Take To Create A React JS Web App?
The design and development process time frame will depend on your requirements. We can give you a rough time estimate after understating your needs.
3. Can I select my preferred React.js developer?
Yes. You can interview our developers and hire them according to your preferences and requirements.
2. Are your React JS sites mobile-friendly?
Yes. Every website we build employs responsive design methods to ensure that the website works well on a variety of screen sizes.
4. Is there any hidden cost involved in your React JS development?
No. Our React JS development company in India will discuss all your requirements and set a price. We will definitely adhere to the outlined price.