Creative eCommerce Website Design Company
An eCommerce website  development should make it simple and easy for customers to buy products in confidence, while showcasing those same products in the very best light possible.
Providing the ability for customers to make purchases directly from your website will not only open your business up to a much wider audience but, will also streamline turnover and reduce running costs to improve profits.
We can build you an eCommerce website from scratch, or we can add an online store to your existing eCommerce website. Either way, our shops inspire customer confidence, look great and make it as simple as possible for your visitors to place orders.
Web Development Services for JC Barnett
Hotel Website Development for Zack Location
Web Development for Jahyz Marketch
Website Development for Farm Land Market
Real Estate Web Development for Environ
Travel Website Development for Elephanta
Web Development for Dadds University
Website Development for Crane R&D
Custom eCommerce Web Development Platforms
Depending on the size of your business and your specific requirements, we can provide you with varying open-source eCommerce development platforms. As your dedicated eCommerce website developer in India we will also offer consultation to help you choose the best platform for your company's needs.
Magento eCommerce Development
For medium to large enterprises,Magento website development is the platform we recommend. Unlike Woo Commerce, Magento is not a plugin but its own separate eCommerce development platform. It is better suited to large numbers of products and offers. It also allows you to run multiple stores through a single back-end, though all this comes at the expense of a steeper learning curve.
WooCommerce Website Development
WooCommerce website development is an ideal eCommerce website development option for small businesses, thanks to its seamless integration with WordPress and straightforward customer management and administration. Its capabilities can also be extended as needed through the use of additional plugins.
Opensource eCommerce Store
For those looking for their own custom eCommerce website development, we're also able to build eCommerce solutions from scratch and to specification. This will give your store a completely unique look and feel, while allowing you to add as many unique features as you like.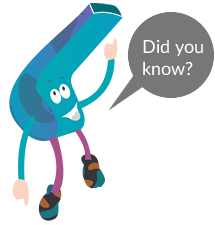 By 2021, it is predicted that early adopter brands that redesign their websites to support visual and voice search will increase digital commerce revenue by 30%.
Professional eCommerce Website Development Services
ColorWhistle offers comprehensive services to help suit your precise needs. Our eCommerce website development services are 100% secure and will fit seamlessly into your site's wider design language.
We can provide the full range of features that you would expect, including quick payment options, shopping baskets and more – all in an intuitive and easy to navigate format.
We will also provide you with a simple-to-use back end, to ensure that it's as easy as possible to keep track of inventory and add new items as needed.
Our smart designs are perfectly thought-out to drive the maximum number of conversions and we can discuss the use of other marketing techniques such as 'Google remarketing' and landing pages to help you increase your sales yet further. Why not ask us about it?
Cities We Serve Across US, Canada & UK
United States (USA)
New York, NY
San Francisco, CA
Los Angeles, CA
Washington, DC
Miami, FL
Las Vegas, NV
Chicago, IL
New Orleans, LA
Boston, MA
Philadelphia, PA
Canada
Toronto, ON
Vancouver, BC
Montreal, QC
Niagara Falls, ON
Victoria, BC
Halifax, NS
Quebec City, QC
Calgary, AB
Ottawa, ON
Edmonton, AB
United Kingdom (UK)
London
Edinburgh
Manchester
Birmingham
Glasgow
Liverpool
Bristol
Leicester
Leeds
Oxford