Startup Website Design Company
ColorWhistle is a premier website design company that has helped several startups to grow and become successful. We help businesses to,
Make a high-impact digital debut
Attract investors and customers
Develop strategy for monetization of web and mobile
Effective digital marketing campaign to develop a trustworthy brand
ColorWhistle's Startup Web Design
ColorWhistle provides best in class responsive website design services to startup business and small entrepreneurs.
First impressions are everything in business and this is even truer on the web where attention spans are so famously short.
An intuitive design that immediately grabs the visitor's attention is essential.
Website Development For Startups
ColorWhistle, a startup website design company in India brings the expertise you need for your startup's website.
We design sites that make sure that all of your viewers remember you and come back when they need your services.
Web Development Services for JC Barnett
Hotel Website Development for Zack Location
Web Development for Jahyz Marketch
Website Development for Farm Land Market
Real Estate Web Development for Environ
Travel Website Development for Elephanta
Web Development for Dadds University
Website Development for Crane R&D
Web Development for Startups From ColorWhistle
ColorWhistle is a leading service provider of startup website design services in India from the world over.
Simple website editing access
Mobile first, responsive website
Conversion oriented websites
Full support with reference materials
Fully integrated SEO and digital marketing services
Logo design and branding
Custom themes and so much more
Our startup website development company serve for clients from all businesses, for entrepreneurs taking their first steps in the world of business.
Why Choose ColorWhistle For Your Startup Website Design Requirements?
Progressive approach to technology 
Creative and innovative solutions 
Experienced developers 
Top technology tools 
Transparency and ease of work 
ColorWhistle's Provides Unique Web Development Services For Startups
The right web design makes a huge difference to the success of any business by improving the way that potential clients and customers see it online. Website design for startups needs to be unique, eye catching and engage the customer's interest in your business.
Moreover, it needs to communicate your message and draw the user in so that they are invested in your cause. Even more importantly, it needs to utilize an intuitive and easy layout so that users know precisely how to find the information they're looking for and so that they're inspired to take action by signing up to your newsletter or making a purchase.
In fact, it's especially crucial that small businesses in particular have eye-grabbing designs to have any chance of being remembered by their visitors. Don't turn down this opportunity to have modern and highly effective responsive website development for such an incredibly discounted price.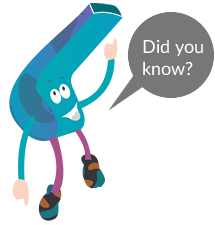 Small businesses with less than $1 million in annual revenue are 30% less likely to have a website than businesses with higher annual revenue.