PSD to WordPress Conversion Services
WordPress is the most popular CMS because it has such a large amount of support online and provides a simple-yet-powerful back end for webmasters to easily control the content on their websites.
If you're not already using WordPress though, you can use our services to help convert your site and move all of your existing content to the platform. Your visitors won't experience any interruption in service but you'll now find updating your site much quicker and easier.
We can convert custom sites to WordPress but we also offer Joomla to WordPress conversion for small online business and can work with any other CMS as well. 
Web Development Services for JC Barnett
Hotel Website Development for Zack Location
Web Development for Jahyz Marketch
Website Development for Farm Land Market
Real Estate Web Development for Environ
Travel Website Development for Elephanta
Web Development for Dadds University
Website Development for Crane R&D
HTML to WordPress CMS Conversion Services
Alternatively you might decide you want to move away from WordPress and create your own custom CMS. Or you might want to move to and from other platforms. In short, we offer the full range of CMS conversions including:
PSD to WordPress
PSD to Joomla
PSD to Drupal
PSD to Magento
Joomla to WordPress
Drupal to WordPress
In any case, we can help to move all your files across and can build you a new control panel from scratch that includes all the features you need to optimize your workflow.
And back again! If you're not sure, just ask us and we're sure we'll be able to help you.
CMS Conversion Services for Tech-Based Companies
For other online businesses looking to outsource their services, we provide white label web design, marketing and more which you can sell to your clients. We work tirelessly behind the scenes and offer a highly reliable and professional service that you will be proud to pass on. And because we offer such low rates, you'll be able to make a nice profit as well.
CMS Conversion Services For Small Businesses
No business is too small here at ColorWhistle so no matter who you are we're eager to work with you and help you grow.
Our small business website development is one of our flagship products and we offer the best value for money on the web for a range of other options too.
If you'd like to learn more about our website development or any of our other services, then see the respective pages or feel free to get in touch.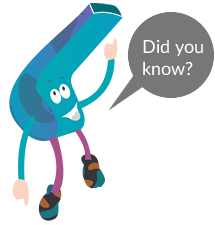 There are nearly two billion websites online today. Thanks tp  Content Management System (CMS). 
Cities We Serve Across US, Canada & UK
United States (USA)
New York, NY
San Francisco, CA
Los Angeles, CA
Washington, DC
Miami, FL
Las Vegas, NV
Chicago, IL
New Orleans, LA
Boston, MA
Philadelphia, PA
Canada
Toronto, ON
Vancouver, BC
Montreal, QC
Niagara Falls, ON
Victoria, BC
Halifax, NS
Quebec City, QC
Calgary, AB
Ottawa, ON
Edmonton, AB
United Kingdom (UK)
London
Edinburgh
Manchester
Birmingham
Glasgow
Liverpool
Bristol
Leicester
Leeds
Oxford