A WooCommerce Website Design And Development Company
At ColorWhistle, we help businesses and site owners to get set-up with their very own WooCommerce websites – complete with custom designs and all the features they could possibly need.
As an ecommerce platform, WooCommerce is of course suited to online businesses looking to sell their products. This is perfect for highstreet stores, for arts and crafts, for digital marketers and more.
More specifically, we recommend WooCommerce website development to:
New businesses looking to get started in ecommerce
Existing companies looking to add an ecommerce platform
 
Existing WooCommerce stores that need customization and updates
Some Of Our Featured Work In WooCommerce Development Services
Logo Design
Website UI Design
WordPress Website Development
Site Maintenance
Logo Design
Website UI Design
WordPress Website Development
Site Maintenance
Logo Design
Website UI Design
WordPress Website Development
Site Maintenance
We Are The Best WooCommerce Development Company in India
We mainly recommend WooCommerce for those companies that are selling 500 items or less and with no plans to scale beyond that point. For larger operations, a custom ecommerce platform may be more suitable. Of course WooCommerce also requires that your website be powered by WordPress – though we can also migrate your site to the CMS if necessary.
If you don't yet have an ecommerce solution in place, then this is something that's very much worth considering. This way you can start selling physical or digital products to a huge global market with no overheads other than storage and delivery.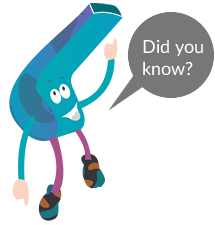 BuiltWith reports states that as of February 2018, a total of 2,241,106 websites use WooCommerce
Our WooCommerce Website Development Services Includes
At ColorWhistle we can handle the full set up and installation of your WooCommerce store and will populate it with items, add a new design and more. We also offer advanced customization not normally available through WooCommerce alone. These include:
Custom payment gateway options
Additional security and encryption
Custom designs and themes
Custom fields and information in forms
We can also build the website itself that your WooCommerce site will be built on top of.
Our WordPress WooCommerce Development Services Pricing
Our rates will vary depending on the size of the project you have in mind. For basic WooCommerce website installation and set-up though, we charge $690USD.
Note that this price is for stores with 70 items or less.
If you are looking for a more precise quote, then we can happily discuss your specific requirements over the phone so give us a call to get your WooCommerce development quote today!
Cities We Serve Across US, Canada & UK
United States (USA)
New York, NY
San Francisco, CA
Los Angeles, CA
Washington, DC
Miami, FL
Las Vegas, NV
Chicago, IL
New Orleans, LA
Boston, MA
Philadelphia, PA
Canada
Toronto, ON
Vancouver, BC
Montreal, QC
Niagara Falls, ON
Victoria, BC
Halifax, NS
Quebec City, QC
Calgary, AB
Ottawa, ON
Edmonton, AB
United Kingdom (UK)
London
Edinburgh
Manchester
Birmingham
Glasgow
Liverpool
Bristol
Leicester
Leeds
Oxford
Welcome to our most popular yearly edition of Graphic Design Trends for the upcoming year. Check out our last article on graphic design trends for 2018
Read More »
Creating an eCommerce store is a fantastic option for anyone who is looking to start making more money online. This is the perfect business model
Read More »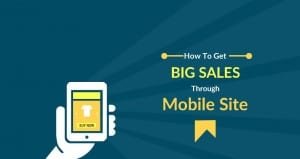 A Guide to Mobile Commerce – How to Get BIG Sales Through a Mobile Site eCommerce sites have the potential to make a fortune. If
Read More »