API Development and Integration Services
If you own a high fidelity dynamic website and looking for ways to expand your online presence on multiple platforms, you need an API. Our API integration and development team are not only knowledgeable about the technologies behind API, but also masters the end-to-end process (managing, monitoring, and monetizing).
As a highly acclaimed API development company, we have supported clients by strategizing, managing and running high-performance API programs to meet their business goals. Some of the benefits of outsourcing include:
Save time
Get different possibilities for your businesses
Comprehensive service packages
Future ready
Our Wide Variety of API Integration Solutions Consists Of
Custom API development services
Custom API for your business website
Custom JSON API development
Custom XML API development
Custom PHP API development
Customizing existing API
REST API services And more
Third party API integration services
Google Maps API integration and customization services
Custom API development and integrations with WordPress websites
Custom API development and integrations for Social Media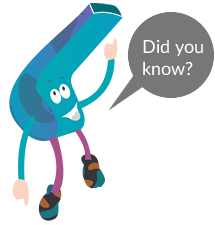 The ease with which you can manage your website is critical to the overall success of your website.
Apps and Automated Workflows Has No Life Without APIs
Zapier Integration
Services
Our Zapier integration services offer businesses unlimited potential to build powerful integration workflows with a huge chunk of third-party applications.
Work Flow API Integration
Services
Depending on your business needs, our developers can help to drive business results and avoid the integration limits between people, data, systems, and processes.
WordPress REST API Development Services
Our experienced developers can build custom WordPress REST API solutions with stunning user experiences that can be integrated into themes, mobile applications, and more.
Ecommerce API development and Integration Services
Our Ecommerce API development and integration services are built for the future of retail. Through our professional developers, we can make commerce innovation simple and agile.
CRM and Marketing Software API Integration Services
Through our CRM and marketing software API integration services, we will help you share data between your systems and streamline your business processes with no trouble.
ColorWhistle is a pioneer API development company that offers quality custom API solutions. We use best development tools to build high-performance APIs for your needs.
Web Development Services for JC Barnett
Hotel Website Development for Zack Location
Web Development for Jahyz Marketch
Website Development for Farm Land Market
Real Estate Web Development for Environ
Travel Website Development for Elephanta
Web Development for Dadds University
Website Development for Crane R&D
Building Cost Effective API Services to Scale and Provide Less Price Solutions to Customers
Basically, APIs are fundamentally changing how data can be used. This concept is opening up new business models and strategies for products. Our API development company has recognized this shift and the importance of APIs.
Over the past years, we've improved our capabilities in this area to become one of the leading experts in custom API development and integration. ColorWhistle's professional developers will integrate the API according to your requirement to enrich and enhance the services you offer in a new and creative way.
Get in touch with our custom API developers to find out how our custom API development services can help you overcome tech-related problems
Professional API integration partner for B2B Outsourcing & Whitelabel Company Services
ColorWhistle will work behind the scenes and make you look great in front of your clients. You take all the credits. Our expert API developers will make sure all our API integration and development services will extend the usefulness and functionality of your web service
As a general rule, we will never contact your customers directly. But in the event of such a situation, we are on your team.
All of our B2B services are designed to off-load the API development and integration needs of any agency. We are happy to work under your branding to take care of your customers.
Let us integrate APIs for your clients on time and on budget!
Frequently Asked Questions about our API Integration Services
How long will it take for API development?
As an experienced team of API developers, we will assure you the fastest turnaround time. But, before we give you an accurate timeframe for your API development, we need to look at your requirements.
Do you provide custom website development services?
Yes, we provide custom website development services. We will also customize themes according to your needs.
Can you customize the APIs according to my needs?
Yes, we can exclusively customize the APIs according to your specific needs.
How much does it cost for API development services?
Our API development services starts from $ 200 and it can increase based on your needs.