Custom API Integration and Development Services Company
ColorWhistle's API development services includes simple API integration services to complex multiple end-points custom API development too.
As a leading custom API development company in India, we deliver outstanding web API services. Our professional team of API developers are packed with a wide range of expertise to construct web APIs that completely match your business requirements.
Have a Project Idea or Description?
API Development and Integration Services
If you own a high fidelity dynamic website and looking for ways to expand your online presence on multiple platforms, you need an API. Our API integration and development team are not only knowledgeable about the technologies behind API, but also masters the end-to-end process (managing, monitoring, and monetizing).
As a highly acclaimed API development company, we have supported clients by strategizing, managing and running high-performance API programs to meet their business goals. Some of the benefits of outsourcing include:
WordPress REST API allows immense possibility to scale WordPress websites to communicate with many cloud applications. Our WordPress development team is capable of building new custom API solutions that work with various in-house applications.
Our api development team at ColorWhistle are experts in developing innovative solutions for clients in a vast variety of industries and verticals. We are dedicated to helping businesses in the travel, hotel & restaurant, education, healthcare, and real estate industries gain more leads, conversions, and loyal customers.
Building Cost Effective API Services to Scale and Provide Less Price Solutions to Customers
Basically, APIs are fundamentally changing how data can be used. This concept is opening up new business models and strategies for products. Our API development company has recognized this shift and the importance of APIs.
Over the past years, we've improved our capabilities in this area to become one of the leading experts in custom API development and integration. ColorWhistle's professional developers will integrate the API according to your requirement to enrich and enhance the services you offer in a new and creative way.
Get in touch with our custom API developers to find out how our custom API development services can help you overcome tech-related problems
5+ Years of Committed Service
16 +
Years of Domain Expertise
Our Wide Variety of API Integration Solutions Consists Of
Custom API development services
Third party API integration services
Apps and Automated Workflows Has No Life Without APIs
Samples of our Featured Work
Logo Design for Tots in pots
Tots in pots is a greenery intiative to spread this awareness as much as possible to help you make most of the greenery that you surround yourself at present.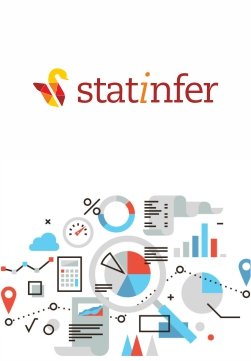 Logo Design for Statinfer
Statinfer aims to offer training on Machine Learning, Deep Learning and Artificial Intelligence using tools like R, Python and TensorFlow
Logo Design for Hungry Bells
Hungry Bells India's first personalized food journal that recommends you tasty meal/dishes in your location. It is mobile first food marketplace for consumers who wants good food supply for daily consumption requirement.
Logo Design for Power BenchMarking
Power benchmarking is a power company that distributes power in specific states of US when there is a demand
Logo Design for AJ Agro Farms
AJ Agro farms is a passionate team of Millenials, who are interested in raising cattle and distribute milk products locally.
Logo Design for JC Barnett
Jcb School Of Jump Shooting is a Basket ball coaching academy whose mission is to equip driven basketball players in North Central Indiana with a quality jump shot that will take them and their basketball game to the next level.
Logo Design for Mediator Academy
Mediator Academy is an online education platform for improving the skills, knowledge and effectiveness of mediators, students and dispute resolution professionals.
Logo Design for Flowerbomb
Flowerbomb is a logo that was created for a standup speaker in Kokomo. The logo was expected to communicate freshness and standup speaking.
Logo Design for On A Healthy Note
On A Healthy Note is an ecommerce brand selling organic beauty and health products. The brand wanted to reflect a strong organic base with earthy  tones.
Logo Design for IamStefani
Iam Stefani is a ministry website for Stefani Butler. She is founder of iamstefani ministries, based in Kokomo, Indiana. She is also founder and creative director of nitara, a digital marketing and design agency based in historic downtown Kokomo.
End State Business Solution
Endstate Business Solutions in a company that specializes in planning, strategizing and helping out in project management for its end clients.
Logo design for CodingTown
Coding town is a software company that has its roots in india. The company specializes in mobile application and web application projects.
Professional API integration partner for B2B Outsourcing & Whitelabel Company Services
ColorWhistle will work behind the scenes and make you look great in front of your clients. You take all the credits. Our expert API developers will make sure all our API integration and development services will extend the usefulness and functionality of your web service
As a general rule, we will never contact your customers directly. But in the event of such a situation, we are on your team.
All of our B2B services are designed to off-load the API development and integration needs of any agency. We are happy to work under your branding to take care of your customers.
Let us integrate APIs for your clients on time and on budget!
Frequently Asked Questions about our API Integration Services