Limitless Customization Options in Our WordPress Plugin Development Services
It is no secret that plugins make WordPress great. These optional extras can be installed into WordPress websites to extend its capabilities and features of your website.
Developing a custom WordPress plugin is not just adding codes, compiling it and uploading to your websites. A proper strategy has to be formulated to create a plugin according to your requirement.
Our dedicated WordPress developers at ColorWhistle are proficient in developing perfect high-quality custom plugins in par with your requirements.
ColorWhistle's expert WordPress plugin developers can deliver high-performance scalable plugins that are SEO friendly, easy to integrate, compatible with the latest WordPress versions, extremely secure and bug-free.
Features Our Affordable and Cost Effective Custom WordPress Plugin Development
WordPress Plugin Concept Ideation
We gather your requirements, and brainstorming with you before we begin the plugin development work. 
Feasibility Analysis for Custom Plugin
We check  for the tehcnical feasibility,
business feasibility, and 
scalability of all the plugins we develop. 
User Flow and UX Analysis
Defining a data flow diagram or work flow diagram of a custom WordPress plugin to understand the user experience of the website before the development process.
Engagement Terms of Plugin Development
Custom WordPress plugin can be considered as a mini product. No limits on the features that could carry with any plugin. That said, custom plugin development can be done in multiple phases. ColorWhistle is flexibile with the development terms.
Affordable WordPress plugin development pricing
We can provide affordable WordPress plugin development services. Get a free quote from us and you will see how much can be accommodated into your budget.
Support and continuous engagement
Quality of custom WordPress plugin is highly important. ColorWhistle – best WordPress plugin developer in India, provides great support and continuous engagement with our clients
Some of Our Featured Work in WordPress Plugin Development
Logo Design
Website UI Design
WordPress Website Development
Site Maintenance
Logo Design
Website UI Design
WordPress Website Development
Site Maintenance
Logo Design
Website UI Design
WordPress Website Development
Site Maintenance
Our WordPress Plugin Development Company in India Offers the Following Services
The focus of our expert developers is to provide exceptional plugin customization and development services which satisfy all your business requirements. Our team is always up-to-date with the latest technology trends so that they can blend their creativity with modern technology.
We work closely with clients to identify business objectives so that our developers can formulate a detailed roadmap for implementation. Based on the information gathered during the initial stage, we develop custom-built plugins that have a mixture of business logic, efficiency, and technical scalability.
Our custom WordPress plugin development services include,
WordPress plugin development
WordPress plugin installation
WordPress plugin customization
WordPress plugin integration
WordPress plugin upgrades/modifications/enhancements
Top WordPress Plugin Development Partner for Outsourcing Digital Agencies
If  you're trying to expand your business, and looking for additional development resources, then our B2B custom WordPress plugin development services are the best option for you.
At ColorWhistle we provide white label WordPress plugin development services for agencies who are looking for short-term or permanent assistance.
Our custom WordPress developers at ColorWhistle have many years of hands-on experience in developing custom WordPress plugins. We give the highest level of focus on plugin solutions that are greatly productive to your client's website.
Our WordPress plugin development company in India follows a strict NDA policy to assure that your ideas and your client's ideas will stay protected with us.
Let us build WordPress plugins for your clients on time and on budget!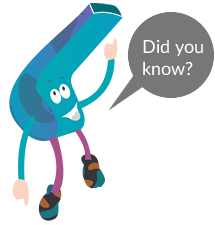 The WordPress plugin directory has 54,955 free plugins. These are just the plugins from WordPress.org. There are thousands of third-party and custom plugins too.
Frequently Asked Questions About Our Custom WordPress Plugin Development Services
Do you re-build plugins of other CMS for WordPress compatibility?
Yes. We can re-build and migrate the business logic that worked in other CMS's to your WordPress website.
Will the plugins you develop be compatible with the existing and next versions of WordPress?
We can make the plugin compatible with the versions released before we begin the project. However, we do not have any control or access to the changes that are going to happen in the future.
Which is better, customizing or creating a new plugin?
It depends on your needs. If the plugin partially fulfills your needs, it can be customized to meet your requirements. If you want to add new functions to the existing plugin, we prefer to build a new plugin.
Can you customize a paid plugin?
Whether you are a small business, a start up, an online business professional, we can customize paid plugins, but it is not recommended because the custom features in future upgrades of plugin files will be lost. Instead we can create another custom build function or plugin to interact with paid plugins to achieve your goals.