What Is A Online Marketplace Website?


A marketplace or listing website is any site that presents a list or directory of information. Often this will mean linking out to other websites but there are many other examples. For instance, a marketplace website could be an MLS for a real estate company, listing and organizing available properties, an article directory for providing large amounts of content, and more.
Marketplace Website Design Company


We are a premier marketplace website design company with years of collective experience building high-quality marketplace websites. We are some of the very few people who understand the marketplace concept and can help you start an online marketplace website without any hassle.
Features of Our Marketplace Website Development
Not just a blogging platform
Open source software
Ease of use and maintenance
Customizable themes
Search engine friendly
Some Of Our Featured Work In Marketplace Website Development
Logo Design
Website UI Design
WordPress Website Development
Site Maintenance
Logo Design
Website UI Design
WordPress Website Development
Site Maintenance
Logo Design
Website UI Design
WordPress Website Development
Site Maintenance
Are Online Marketplace Websites The Future?
Yes, they are! The e-commerce marketplace is expected to reach $27.7 trillion in 2020.
A multi-vendor marketplace is a platform that helps you build a community of sellers who can offer their product/service on your behalf. A well-designed/developed marketplace website can almost have every feature. And advancements in technology have opened up opportunities to minimize and overcome traditional business risks.
Even buyer opts for marketplaces as they get a large selection of products and services, compare items, get user reviews and conduct an online research prior to buying anything.
Marketplace and listing sites are designed to present information in a format that's easy to browse so that visitors can find what they're looking for quickly and efficiently.
As a rule of thumb, marketplace websites can be difficult to integrate if not properly done by website design and development experts. 
Our ColorWhiste team can build you an online marketplace website with all the basic and advanced features to deliver a high-end user experience.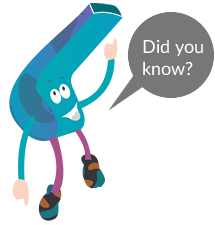 Love it or hate it, Amazon (A online marketplace website) is one of the most important sales channels of retail professionals worldwide.
Why Choose ColorWhistle for Designing and Developing Your Online Marketplace Website?
You need not go elsewhere as our end-to-end marketplace website design and development services cover a wide range of solutions.
Our pool of highly talented marketplace experts have immense knowledge in various techniques and add real value to your project.
Our developers give honest advice before and during the development process.
Websites developed by our expert marketplace developers are well-coded, reliable and secure.
We involve you throughout the design and development process, give you regular updates, and get your feedback.
Our team of experienced marketplace designers and developers completes each project on the set time frame as they follow proven techniques and a result-oriented approach.
The Process of Our Marketplace Website Design and Development
Below is the basic process followed for all the marketplace website design and development project we undertake. The process may vary according to nature and scope.
Information collection
Planning
Design
Development
Testing and delivery