How Does Our Facebook Advertising Process Work?
We believe that only through proper measuring and tracking, marketing efforts can be maximized. So our approach to Facebook marketing is quite general: we track, test, tweak and repeat everything. Our team at ColorWhistle will assist you to set up, monitor, and maintain the entire Facebook ad campaign and help you to meet your expectation.
First of all, we will help you build or alter your Facebook page which is the best way to communicate and connect with the target group of customers. Then, we will promote the page by using exclusive and unique Facebook ad strategies for maximum audience engagement. This will bring users directly from Facebook to either your website or the online space you wish to promote. As a result, your business revenue will be increased and you can achieve maximum ROI.
Our Result-Oriented Facebook Marketing Services Include
Facebook Campaign Management
Traditional advertising lost its position as online advertising is blooming. Through our Facebook campaign management services, we will lead your business through the path of online success by following enhanced, attractive and engaged strategies
Facebook Ad Audience Targeting
Placing your ads in front of the right audience plays an important role in promoting the business. At ColorWhistle, we make ads reach in a better way by focusing on attracting your ideal customers.
To create a long lasting impression among people, you have to deliver the best design. We provide most effective ad formats to ensure that your Facebook ads are making the right impression among your ideal consumers.
Copywriting helps the audience to better understand about your business and services. Our team at ColorWhistle has immense experience in spotting out which ad drives more conversions and create impressive ad copies that attract the audience.
To get more leads, our expert Facebook marketers will formulate the appropriate strategy to redirect traffic to the appropriate landing page of your choice.
App/Event/Post Engagement
Our experts will craft and publish engaging new content, public events, applications, and company announcements to create awareness and engagement among customers.
Some Of Our Featured Work In Facebook Marketing Services
Logo Design
Website UI Design
WordPress Website Development
Site Maintenance
Logo Design
Website UI Design
WordPress Website Development
Site Maintenance
Logo Design
Website UI Design
WordPress Website Development
Site Maintenance
Why Do You Need Facebook Marketing Services?
The foremost reason is the sheer number of people who use Facebook on a daily basis. It is also a company that understands the ever-changing dynamic of technology-human interaction. They have kept abreast of changing trends by acquiring WhatsApp and Instagram – both platforms have proven successful in business marketing individually and in conjunction with Facebook. Some of the major advantages of using Facebook for business are, 
Tap into millions of potential customer every day
Learn customer buying trends
Develop better marketing and operational strategies
Connect to your customers
Engage new prospects
Gain valuable feedback
Professional Facebook Marketing Partner For Outsourcing Digital Agencies
White label Facebook outsourcing is suitable for agencies that are looking for extra marketing resources to share their workload.
ColorWhistle will work behind the scenes and make you look great in front of your clients. You take all the credits. Our expert Facebook marketers will make sure all the pieces of Facebook marketing are successfully implemented.
As a general rule, we will never contact your customers directly. But in the event of such a situation, we are on your team.
All of our B2B services are designed to off-load the Facebook marketing needs of any agency. We are happy to work under your branding to take care of your customers.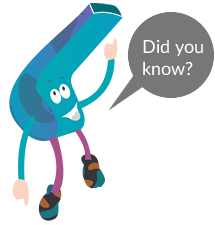 According to Hootsuite, 78% of American consumers have discovered retail products to buy on Facebook.
Frequently Asked Questions About Our Facebook Marketing Services
I already do paid search ads on search engines? Why should I opt for Facebook advertising?
When compared to Google AdWords or Bing Ads, the cost per interaction on Facebook is quite low. If you're looking for a cost-effective alternative to PPC, give Facebook advertising a try!
How much does advertising on Facebook cost?
You can run ads for even $1. But, it depends on the ROI you want out of the spending. If you want more ROI, you need to invest more to get the desired results.
Will Facebook marketing be helpful in growing my business?
Absolutely. Facebook marketing defines the buyer's persona which is the major requirement of a business. It separates customers according to their age, type, group, gender, educational qualifications, and thus you can market your products accordingly.
Why do I need Facebook advertising? Why can't I just post on my Facebook page?
Initially, reaching people organically is hard. Paid advertising will help you reach the right audience even if they don't like your page or know who you are, but are interested in the type of things you offer.
Have you heard about digital marketing? The answer will be a unanimous, yes. However, if you have never heard of such a term, you might
Read More »
Last week, I wrote about how digital marketing works Social media plays a big role in digital marketing. Of all the social media tools, Facebook
Read More »
Marketing is an essential process for any business to enable the business to reach its customer base and create a relationship with them. The business
Read More »