Bespoke Web Design Services
A customized website, perfectly tailored to your business needs is like a bespoke suit. It stands out and whoever looks at it knows that only you have it. In the highly competitive world of internet marketing, a bespoke website is your answer to standing out easily amongst the millions of websites.
User experience is fast becoming a criteria that decides how your website will perform online. A unique design with great elements that enhance user experience can positively impact your business.
Is Bespoke Website Development Even Necessary?
Is a bespoke website necessary? In an online world filled with templates and DIY websites? Probably not.
Is it for you? That is decided by your business. If your business can run fine with a template website, go ahead use the template. If you want your customers to have a unique experience, then go for bespoke.
Why Outsource Bespoke Website Design And Development?
ColorWhistle ensures that we understand your business fully before we start designing the website for you. And we don't just design a website, we design the entire web solution for you from SEO to digital marketing to website maintenance.
Some Of Our Featured Work In WordPress CMS
Logo Design
Website UI Design
WordPress Website Development
Site Maintenance
Logo Design
Website UI Design
WordPress Website Development
Site Maintenance
Logo Design
Website UI Design
WordPress Website Development
Site Maintenance
Bespoke Website Design Features From ColorWhistle
ColorWhistle is one of the promising bespoke website design company working out of India and will be your ideal choice for professional, functional and eye-catching responsive website development. All our web designs are modern, efficient and beautiful. Some of the features of our bespoke website design includes,
Responsive web design
Rapid load times
Easy to update back-end
Modern layouts
High definition images
Google Maps Integration
Image sliders
Reputation management
SEO
CMS development
2.0 apps
Why Choose ColorWhistle For Your Bespoke Website Design And Development?
Thanks to our team of full stack developers, we go above and beyond the call of duty to bring you advanced features and options that will make your business stand out above the crowd. These advanced features include but are not limited to:
Forms and questionnaires
Multimedia HTML5 content
Integrated search engine optimization
Fully responsive designs for mobile friendliness
Parallax effects and other flourishes
Member sections and comments
While we offer a premium service, we do so at the most competitive prices on the web. We offer all the professionalism and expertise of a big firm, but at prices that small businesses and entrepreneurs can afford.
Get Started With Your Bespoke Website Design
If you've never outsourced unique website development before, then don't worry – we keep the process simple and beginner friendly.
To get started, just give us a call. From there, we'll begin discussing your business, your goals and your budget
We provide a very flexible service so you can pick and choose the bits you need to make your vision a reality
We keep you involved in every step of the way. We take great pride in our transparency and communication
We'll ensure that you're happy with the direction your website is taking
To find out more, take a look around our site or get in touch for a no-obligation consultation!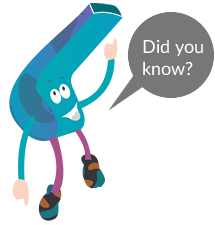 48% of users say that if they arrive on a business site that isn't working well on mobile, they take it as an indication of the business simply not caring.