Infusionsoft Integration Services
Infusionsoft is a tool that allows you to keep track of all of your clients and customers to sort your contacts and leads
Once your leads start to come via your website, you will need a system that helps you track and manage your contacts. ColorWhistle provides design, development and integration services for your Infusionsoft website.
Best Infusionsoft API Integration Company
Infusionsoft is a marketing automation software. So, what's not to like? It does autoresponses, lead-warming, post purchase replies and offers, lead follow-up, quote follow-up, one-link shopping and much, much more.
ColorWhistle can help you understand where and how Infusionsoft integration fits in with your website.
Who Needs Infusionsoft Integration?
Any business can benefit from using Infusionsoft to manage their contacts. This is a perfect tool for the internet marketer who wants to up their game and is ideal for savvy businesses who want to impress their leads and create as many new clients as possible.
Web Development Services for JC Barnett
Hotel Website Development for Zack Location
Web Development for Jahyz Marketch
Website Development for Farm Land Market
Real Estate Web Development for Environ
Travel Website Development for Elephanta
Web Development for Dadds University
Website Development for Crane R&D
Benefits Of Our Infusionsoft Website Development And Integration Company
Take your internet marketing efforts to the next level
Advanced tools, information and insights
Collect much more advanced information about your leads
Tracking the number of e-mails they have opened
How many times they've been back to your site
Create far more strategic campaigns
Features as an ecommerce platform
'All-in-one' package with truly remarkable capabilities
Cost Of Our Infusionsoft Web Design And Integration Services
$440 for basic integration
Premium features cost more
Prices inclusive of option to store existing contacts
Benefits Of Infusionsoft Design, Development And Integration Services At ColorWhistle
Affordable services
Full support for your Infusionsoft integration process
Aimed at small and medium scale businesses to boost your sales through Infusionsoft web design and development
Advanced Infusionsoft integration for WordPress
Connect member data from Infusionsoft to your website
Control content access on your website
Greater control on marketing strategies
Expert integration, zero hassle for you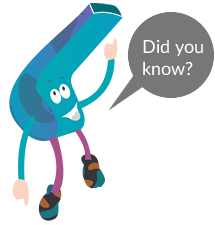 According to 2017 reports, Infusionsoft had an average open rate of 25.92%