Magento Website Development Services Company India
At ColorWhistle, we provide customized magneto e-commerce solutions along with magneto SEO services. Our experts know how to integrate custom features, designs, and functionalities which will take your website to a higher position.
Have a Project Idea or Description?
Magento Website Design and Development Company
ColorWhistle is a premier website design company that offers expert services in e-commerce design and development with Magento. We provide customized Magento website development, third party extensions that allow your business to leverage the flexibility and scalability of the internet to grow your business. ColorWhistle provides best in class responsive website design service to businesses and entrepreneurs worldwide.
Our magento website development team at ColorWhistle are experts in developing innovative solutions for clients in a vast variety of industries and verticals. We are dedicated to helping businesses in the travel, hotel & restaurant, education, healthcare, and real estate industries gain more leads, conversions, and loyal customers.
Our Magento Website Development Expertise
Our developers have extensive experience in Magento website development and are knowledgeable of the latest versions.
We understand your business before designing the web solutions.
Magento Website Services From ColorWhistle
ColorWhistle's speciality in business website design services enables us to provide cost effective solutions regardless of your business size.
We design websites that take your business forward.
5+ Years of Committed Service
16 +
Years of Domain Expertise
Magento Website Design Services From ColorWhistle
Samples of our Featured Work
Logo Design for Tots in pots
Tots in pots is a greenery intiative to spread this awareness as much as possible to help you make most of the greenery that you surround yourself at present.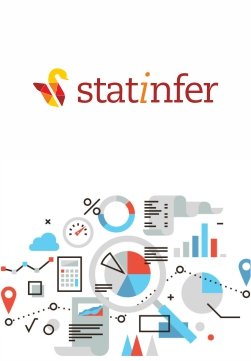 Logo Design for Statinfer
Statinfer aims to offer training on Machine Learning, Deep Learning and Artificial Intelligence using tools like R, Python and TensorFlow
Logo Design for Hungry Bells
Hungry Bells India's first personalized food journal that recommends you tasty meal/dishes in your location. It is mobile first food marketplace for consumers who wants good food supply for daily consumption requirement.
Logo Design for Power BenchMarking
Power benchmarking is a power company that distributes power in specific states of US when there is a demand
Logo Design for AJ Agro Farms
AJ Agro farms is a passionate team of Millenials, who are interested in raising cattle and distribute milk products locally.
Logo Design for JC Barnett
Jcb School Of Jump Shooting is a Basket ball coaching academy whose mission is to equip driven basketball players in North Central Indiana with a quality jump shot that will take them and their basketball game to the next level.
Logo Design for Mediator Academy
Mediator Academy is an online education platform for improving the skills, knowledge and effectiveness of mediators, students and dispute resolution professionals.
Logo Design for Flowerbomb
Flowerbomb is a logo that was created for a standup speaker in Kokomo. The logo was expected to communicate freshness and standup speaking.
Logo Design for On A Healthy Note
On A Healthy Note is an ecommerce brand selling organic beauty and health products. The brand wanted to reflect a strong organic base with earthy  tones.
Logo Design for IamStefani
Iam Stefani is a ministry website for Stefani Butler. She is founder of iamstefani ministries, based in Kokomo, Indiana. She is also founder and creative director of nitara, a digital marketing and design agency based in historic downtown Kokomo.
End State Business Solution
Endstate Business Solutions in a company that specializes in planning, strategizing and helping out in project management for its end clients.
Logo design for CodingTown
Coding town is a software company that has its roots in india. The company specializes in mobile application and web application projects.
Why outsource to ColorWhistle for your Magento solution?
ColorWhistle offers comprehensive website design and development services:
Introduction:
Magento is the world's No.1 ecommerce platform. It is an open source ecommerce platform developed using the PHP Zend framework. It helps the merchants all over the world to create an ecommerce website and provides a number of shopping cart options.
Over 250,000 websites use the Magento platform till now and the number is increasing everyday.
Why Magento:
Open Source Platform:
Magento is an open source platform, therefore it is easy to just download the core files from magento website and create your online store within minutes. There are also free extensions available to improve the functionalities of your store.
Flexible Backend:
Magento has a good content management system which helps the users to add the content through WYSIWYG editor. Users with no coding knowledge can also use this editor to create content in the website.
Search Engine Friendly:
Magento has an inbuilt Friendly URL structure with which the users can configure their website's URLs to be more search engine friendly. In addition to this, the titles and descriptions can be configured from individual pages and posts separately.
Huge Store Options:
Unlike WordPress and other platforms, Magento has great features for setting up your store. You can set up multiple stores from the same backend dashboard. You can add ample number of products and categories compared to other platforms. Third party integrations are made easy with magento and this can make your store a more powerful one with multiple options to choose from.
Large Community:
Magento has a large customer and developer base. Therefore it is easy to find solution to any question that you are looking for. To add up, there are many themes and extensions to improve your online store's appearance and functionality. Apart from this Magento has its own community forum at https://community.magento.com/ to help users discuss various Magento topics.
Magento vs WordPress:
WordPress is a great content management platform but its ecommerce features compared to Magento is limited. Magento has inbuilt ecommerce module while in WordPress, we will need to go for third party extensions like Woocommerce. This makes building online shops with WordPress a little more complicated than Magento.
Content Management with Magento is also easy like wordpress with page and post types. Magento is a stable version unlike wordpress which has frequent core updates. This makes wordpress an unreliable platform as these updates normally would result in some errors. Adding and maintaining huge number of products is very easy compared with wordpress which has drawbacks with memory limit issues as well. So compared to WordPress, Magento is the better Ecommerce Platform.
Top websites using Magento:
Building a basic ecommerce store using Magento:
Installation:
To create a website development with Magento, you need to download the core files from the Magento website. For downloading the files, you will need to create an account and confirm your email address. Once you have completed the above step, you can login to your Magento account and start downloading the files. Please check the PHP and MYSQL version compatibility of your server before you start the download. Magento version 2.1 requires PHP 7.0.4 and MYSQL 5.7.
Earlier versions support PHP 5. Once you have downloaded the files, you can extract the files to any folder in your server or if you are developing the website in localhost, In case of XAMPP, create a  new folder in the htdocs directory and extract the files. In case of WAMP, create a new folder in the www directory and extract the files.
After you have copied the files to your server, follow the below installation steps.
Create a database for your site
Open the Magento directory in the browser (The folder where you have copied the magento files. For e.g. http://localhost/magento)
The Magento installer will start running once you have completed the above two steps. You can see the below steps once click on the Agree Terms button. The readiness check will begin testing the system requirements.
If it is successful, you can add your database details, website name and Admin account details in the next steps. Once the above details are set up, the installer will complete the installation process and you are good to go configuring your store.
Installation Issues:
Once you have successfully installed magento, there is a possibility of below issues that may occur for windows users configuring magento in localhost.
Icons not loading in the admin dashboard
Indexers are not indexed properly
To fix the "Icons not loading in the admin dashboard" issue, you will need to follow the below steps
Remove all the files from pub/static folder except .htaccess file.
Edit the app/etc/di.xml file. Search for the "Magento\Framework\App\View\Asset\MaterializationStrategy\Symlink" line and replace to "Magento\Framework\App\View\Asset\MaterializationStrategy\Copy".
To fix the "Indexers are not indexed properly" issue, you will need to open the Command Prompt in your system, go to the magento directory and run the below command line.
php bin/magentoindexer:reindex
The above steps should resolve the two issues.
Configuration:-
The next step is configuring your theme, pages, posts and products. You will have a basic theme installed in Magento by default. You can change this theme by going to Stores ->Configuration -> Design.
Installing a new theme:
To install a new theme in Magento 2, Follow the below steps.
Unzip the theme package in the root folder of your website
Open the command line in your localhost and type the following commands "php bin/magentosetup:upgrade –keep-generated" ("magento" is the folder name of the website) and "php bin/magentosetup:static-content:deploy".
Now go to Settings -> Configuration -> Design in your Magento admin panel and change to the new theme that you have installed.
Creating Pages
To add a new page in Magento 2, Follow the below steps.
Go to Content -> Pages -> Add a new page
You can see various tabs Page Information, Content, Design and Meta Tab. You can fill in the required fields and click on Save Page at the top right to create a new page.
Creating Products
To create a new product in Magento 2, Follow the below steps.
Go to Products -> Catalog -> Add Product.
You can see various tabs Product details, Images and Videos, Search engine optimization and Websites. You can fill in the required fields and click on Save at the top right to create a new product.
Setting up currency, shipping and coupon codes
To setup various product attributes like currency, shipping and coupon codes. Click on the Stores tab in the admin panel. You will have multiple tabs with options related to setting up your store.
Payment Integration
To set up payment methods, Go to Stores -> Configuration -> Sales -> Payment Methods. You can see the default magento payment options like Paypal, Braintree, Bank Transfer, etc. To add a new payment method, you should find a suitable extension and install it.
Conclusion:
To create an online store, Magento is the best open source platform available till date and it has many options and stable configurations compared to WordPress.
You should have a basic idea about creating a magento website now. If you find any difficulty with configuring your Magento website, you can always Contact Us for expert advice and queries regarding website development, and we are all ears to hear your stories and requirements.