That is probably the question in your mind when you read a blog that says you need to start thinking about digital marketing for your firm and that your best bet is to get a digital marketing agency to do it.
As you read agency, you think cost.
You are not wrong, see? There is a cost associated with any operational decision that you will make for your business. What matters is how cost effective your decision is.
In the last post, I wrote about what is digital marketing and how it makes the difference for your business. But it still probably didn't answer your question as to what a digital marketing company does.
What is Digital Marketing ?
Digital marketing is the marketing strategy that you employ for promoting your business through digital media channels.
The biggest difference from traditional marketing is that you can actually very easily track the results of a digital campaign and thus enables you to modify your strategy as required.
What people are looking for
How often they look for something
Where do they spend a lot of time
How many sales conversions are there
What content people like
What content of yours people are returning to read
Internet
Mobile apps
Instant messaging
Podcasts
Digital TV
Billboards
Radio channels
Social media
Digital Marketing Statistics :
According to a post by digital marketing expert Neil Patel, some digital marketing statistics will make you sit up and take notice. There is a huge potential and market here that you may end up missing if you don't get on the wagon now.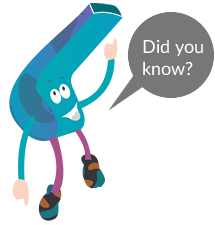 33% CMOs say that digital marketing will account for 75% of marketing spend in a few years
Traditional advertising outlets are all well and good but with the world going digital, you have to tap into the reach of digital marketing to be effectively promoting your product.
Digital marketing services also helps you keep track of your ROI in real time which means you can adapt quickly and get results.
It is a great equalizer and small businesses benefit from it as much as large corporations. Some trends that can be expected in the near future include:
50% of marketing budgets will be aimed at mobile marketing
Marketing campaigns will be run in real time
Marketing budgets will increase for digital and possibly reduce for traditional media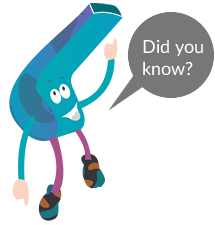 Did you know? Almost 70% of internet users will not read a mail that is not optimized for mobile
This means that if your website isn't yet responsive or if you still don't have a mobile device marketing strategy, you are missing out on a whole set of customers.
You may be losing money even as you read this.
People like the convenience of accessing the web on a mobile device at any time, at any place. They are using it for everything from transferring money to booking a cab to video conferencing with colleagues.
Businesses have to recognize that if your campaign isn't mobile, it will most likely not get picked up.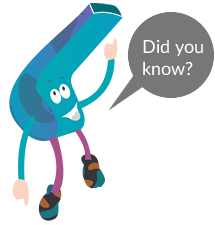 Did you know? Almost 70% of internet users will not read a mail that is not optimized for mobile
The power of social media and the ever adapting Google search engine algorithm is the reason that digital marketing will see such a rise over the years.
Ads are becoming more and more targeted based on user activity which increases the chances that your ad will get picked up.
More spending is expected on social media advertising because, well, everyone is on it and the ads actually cost quite less when compared to Google Ads even.
Also because you can refine your targets so much, your ROI is bound to be higher with social media marketing.
To take advantage of these figures, you should hire a digital marketing agency that specializes in SEO, social media marketing, content marketing – just about all the digital marketing fields.
What does a digital marketing agency Do?
First off, let me tell you, there is a lot of analysis involved. Google and several other companies have provided free and premium software to help track not just who are visiting your website but also what they are doing on it, how long they stay and what makes them leave.
All this data is like a gold mine to a digital marketer.
And like a miner, a digital marketer sifts through all the millions of data points to create a comprehensive picture for the client to understand and to design a digital marketing strategy that will work.
Work of a Digital Marketer :
A digital marketer is different from traditional marketing executives in that she does most of this data collection and monitoring herself. Typically this is what a digital marketer does to run your digital marketing campaign:
Devise initial strategy mix
Social media
Content
Advertising
PPC
Messaging
Other digital channels
Develop the campaign
Content
Web Design
Graphics
Schedules
Identify the media
Ensure that campaign is ready for all devices, all protocols and specifications
Run the campaign
Perform SEO activities
Actively work on content to promote brand
Track the campaign
Monitor results
Measure KPIs
Gather 'big' data
Who is the user
What is the user following
What does the user do on the internet
Which digital channels users use most for a particular product or service
User location
User's usage of digital media
User actions on your website
User actions on competitor websites
Ends with
Analyze
Report
Revise and rework campaign if necessary
They are aided in this process by digital marketing managers who liaise on offline elements like print and public relations, work with other departments like sales and HR to ensure that the campaign is in line with company objectives and who are experts in brand development.
As you can see, a digital marketing expert starts with understanding your business and your target customers. Then she gathers data about the current state of your business brand in the digital arena.
From there onwards, more analysis follows based on which the campaign mix and schedules are decided.
What ColorWhistle do in Digital Marketing :
Digital marketing, unlike traditional marketing is a continuous activity. Getting your website to the top of the search engine results is just one half of the battle. Keeping it there is continuous work.
Digital marketing agencies employ strategies like SEO, Search Engine Marketing, Social Media Marketing, Content Marketing, and Mobile Marketing to ensure that your business website and your brands are always visible to the digital customer.
Of course digital marketing is not done in isolation from traditional marketing.
Now a day's traditional marketing has also started featuring digital elements – the next time you see a QR code embedded in a newspaper advertisement, you know that digital marketing is becoming bigger by the day. Even a television or radio ad is not complete without the mention of a website.
In fact, people want to know your website more than they want to know your telephone number. Basically they want to know about you even before first contact is established.
Digital Marketing Agencies – The Growing Importance
Now that you know what all activities are involved in digital marketing, you can see why the scope of the marketing cannot be managed by a single person.
When it comes to traditional marketing, most businesses are happy to hand over the task to an advertising agency but hesitate when it comes to digital marketing.
What I find is that people assume that because anything can be done on the internet, they themselves can manage the marketing bit also. Maybe write some blogs, create a Facebook page – but as you can see, it is hardly a one-time activity.
Continuous work is needed and different expertise is required.
Digital Marketing Agencies Improve Your Business
f you spent all the time in marketing, who will take care of your business?
You could hire someone in-house, but as you can also see there are many elements to digital marketing right from website design, to app development, to content writing, to SEO. These tasks are seldom done by a single person alone.
A digital marketing agency in India and elsewhere offers comprehensive services and is cost effective because you pay much less for a variety of personnel than what you would be paying if you hired all of them full time.
Digital Marketing companies Improve your Brand Recognition
If you are worried that a digital marketing company won't prioritize your brand, don't worry.
For an agency every client is important and teams are dedicated for accounts ensuring that all clients get equal attention.
Also digital agencies work more easily with traditional marketing agencies due to the business networks that they maintain and can get you better rates as well.
Marketing is an essential part of your business and a digital marketing agency like Colorwhistle helps you achieve success in a cost effective manner.
If you are still thinking if you should or should not hire a digital marketing agency, here are some pros and cons of digital marketing agency that might help you make up your mind.
Do you think it is feasible for digital marketing agencies to expand their services to include traditional marketing services as well?