There are many themes that looks good on the outside and when you configure it and add content, you'd come to know that it doesn't suit you. When you can't find a theme which suits your goals and requirement, a custom WordPress themes will help you.
A custom WordPress theme will also ensure that your site loads quickly and enhance visitor's experience. If you want all the perks a good a website and at the same time meet your expectations, hiring an experienced WordPress designer will be worth the cost.
We regularly discuss Custom WordPress Themes on colorwhistle.com, so checkout this blog to know what we've said about them:
Get a Custom Website Design Done that works for you! Today!
Get Started
Must read blog about "Custom WordPress Themes"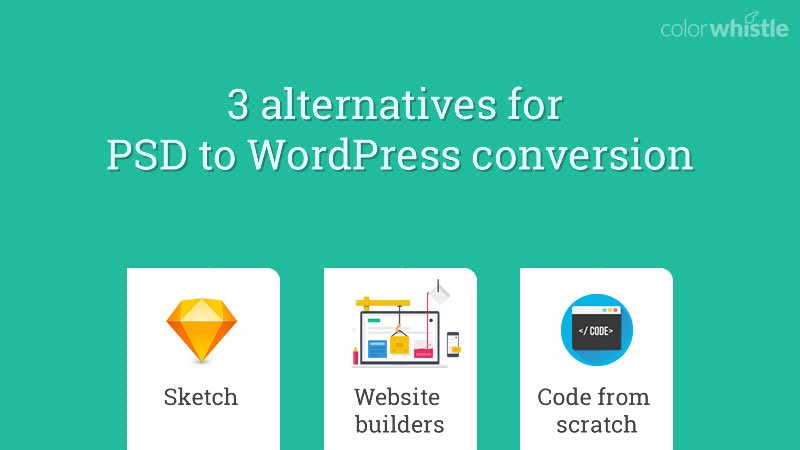 As long as software like Photoshop remain the preferred graphics editor for most designers, PSD to WordPress conversion and theme integration remains a necessary step for the website design process. What are the alternatives to PSD to WordPress conversion that...
Read More