WEB, APP, UI and Graphic Design trends in 2017
Sankar December 30, 2016 Updated : July 5, 2017 Featured Post, Web Design Services
Hey! And we are back to update you with the Design trends for 2017. The article that we wrote last year about the predictions for design in 2016, was the most viewed article in our blog. Here is the link, if you need to have a look at.
When it comes to design, what we feel is, 2017 will be a mixture of bold old and new trends. It will carry forward some old trends and try to adopt some new stuff too. We expect some already prevailing trends like Responsive Website Development and Mobile first approach.
Here are some of the design trends we feel will take the first seat in 2017. There are some interesting changes too that are expected in 2017. Lets walk through one by one.
The Mobile-First approach
Its always a trend that the design phase starts from the desktop and mobile comes as a secondary option. But right from the moment Google announced that more emphasis will be given to websites that has a mobile optimised website design, people have started to think about having a more mobile friendly website.
Image Credit: wpengine.netdna-cdn.com
Here is an article which talks about Google's New Mobile Friendliness Update
Here is an article which discusses the pros and cons of a mobile First Approach.
If you've been reading around the subject of responsive web design and website development, then you will have most likely encountered the term 'responsive design'. But what does this mean?
Image Credit: 4.bp.blogspot.com
Simply put, responsive web design means that a website has been built in such a way that the design and shape will change in order to accommodate different screen sizes and resolutions. Thus a website should look good whether you're viewing it on a tiny smartphone or a massive 4K television set.
Here is the article that talks on how to plan a responsive web design and development for your business.
96% of smartphone users have encountered sites that were not properly optimised for mobile devices. This is a good info-graph that states that people are likely to abandon a site that is not responsive.
What else! This emphasises that your website needs to be responsive. So we can expect more websites adapting to Responsiveness in 2017. That is a necessity too!
Here are some more good reads that proves our point.
Clean Full screen Videos
Adding videos that are totally immersive is a current trend that most websites follow. Videos are a visual medium that sticks easily in the viewers mind.
Image Credit: mobirise.com
This doesnt mean that conventional imageary is going to dissappear. But in 2017, the emergence of rich and interactive videos that are used as a medium of engagement with the users will bring a significant change in the industry.
Here is an informative blog that says where you need to be carefull with homepage videos.
Here is a blog about Why Your Website Needs an Introductory Video
https://www.impactbnd.com/blog/3-reasons-why-your-website-needs-introductory-video
Fantastic Bespoke illustrations
Whats more special than using illustrations that are tailor made just for you. Bespoke illustrations help to create a more engaging visual interpretation than stock imagery. Using illustrations opens up a wide creative medium and the visual engagement exponentially multiplies when the same is animated.
In 2017, these illustrations are expected to outsmart the stock imagery to create more room for visual language.
Drop box is one popular example for bespoke illustrations.
Image Credit: dropbox.com
Image Credit: dropbox.com

More and more parallax
Parallax effect has been a trend for quite some time and its more popular because it plays a vital role in visitor engagement and directing the course of visitor attention. Parallax effect makes the site easily navigable and creates a narrative around your brand.
Here is an article about the advantages and disadvantages with solutions to overcome them in parallax pages.
One more article on why parallax scrolling in web design is awesome
Image Credit: http://www.webgranth.com/
Enhancing UX with Micro Interactions
Microinteractions are subtle animations created for any task in a website or appliction. Just adding an item to cart, toggle buttons are all some small examples of microinteractions which we see on a normal basis. these microinteractions help the vistor to easily connect with the application and helps enhance the user experience.
Image Credit: 67.media.tumblr.com
Image Credit: netdna.webdesignerdepot.com
Image Credit: netdna.webdesignerdepot.com
Here is an article on how we can use microinteractions to enhance the visitor experience..
The following one more great read too!!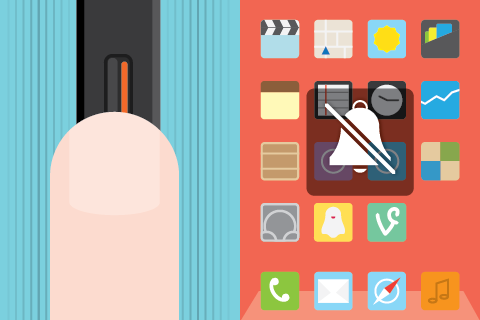 Besides the above listed techiniques, there are few more predictions like
1. Use of more bold colors
2. More use of cards and grid UI
3. usage of material design frameworks
4. Widespread utilisation of rapid prototyping tools
So What Next?
And yes!! These are our predictions for 2017. There can be more to this list and we will keep updating this post from time to time, when we find anything interesting. Also contact us for any graphic design or web design or an app design that is in line with the current trends. We are sure to listen and help you achieve your dream design.
close
Let's Talk
Looking for building a website? Have questions about web design partnership? Let us know how we can help you.